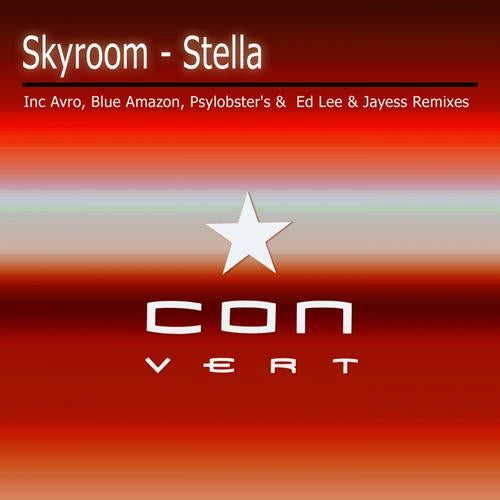 Convert 42 is sees the return of "Skyroom" with a special sounding release and familiar title 'Stella'.

'Stella' is the title of the renowned 'Jam & Spoon' classic which took the 90's by storm.
It was one of the unique releases which crossed the boarders between Techno & House and was a hit with every DJ either playing Breakbeat, Rave, Techno or house.

This re-make follows a similar theme and is very pleasing to the ear drums.

The original retains the original arrangement and structure but is produced with a touch of class
that brings the track right up to date. Its quite percussive, dark , full of energy and great fx and vocal sound.

Remixes start with Blue Amazon who have crossed the genres of 90's prog house and the current tech house sound.
It got that very dark Quivver-esq sounding bassline, full of ethereal vocal fx and familiar elements from the original.

Psylobster's remix comes form a new artist from Guernsey who will feature on Convert a lot this year.
This mix is slightly more trancey than the others with gated strings and a deeper mood that would have suited with the likes of Oakenfold's perfecto records before the massive trance influences.

Avro's breakbeat mix comes from Skyroom's alter ego project that is currently taking the new shool breaks scene by storm.
The mix sits well between true progressive house and breaks in vain of artists such as Hybrid and even BT's breakbeat releases.

The final mix is recorded by a production outfit from Brighton "Ed Lee & Jayess"
Jayness is already know on the scene from his sets @ Renaissance to teaming up with Sasha in Ibiza.
This mix tacks takes the theme in a totally different direction, combining deeper house elements to Tech House.
It's very cool and slick sounding and should warm the ear drums of the house heads through to those who love the current trend of deep house.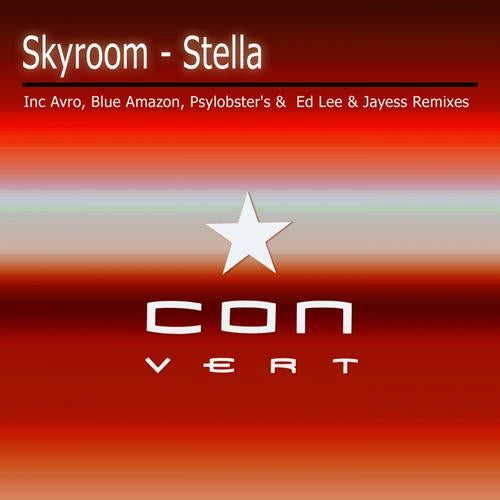 Release
Stella