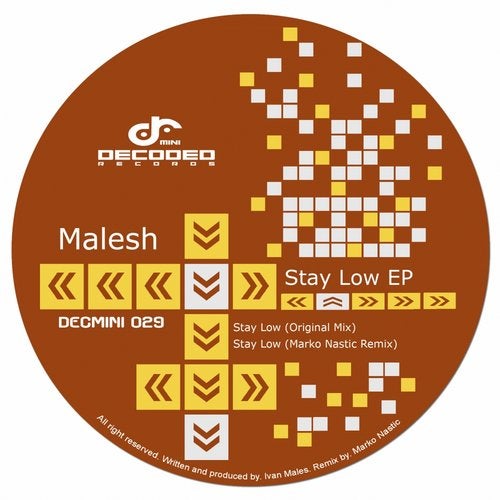 After his very successful body/need EP on our sister label Decoded Mini which gathered multiple positive feedbacks from around the electronic world, the Croatian born malesh is back on the Decoded label with a vengeance.
His Stay Low EP is a dark work out with a low ARP2600 bassline, which is set to destroy any big sound system with its very low fundamental frequency (30Hz!). This of course was not the only reason it was used, the main reason was the musicality, and that it complements the underlying hypnotic vocals very well with the occasional touch of humanity via the deeply hidden female vocals on a break or two in the track. The track also reflects malesh's current state of mind and his earlier musical influences in life.
On the flipside Marko Nastić provides an exciting remix with a strong humane message, something that Claude Young would produce in his slower vibes. It is interesting to see how another artist receives and interpretes an idea from the other one. In Marko's case it is a positive wonderful vibe, but with both tracks firmly arranged for the floor.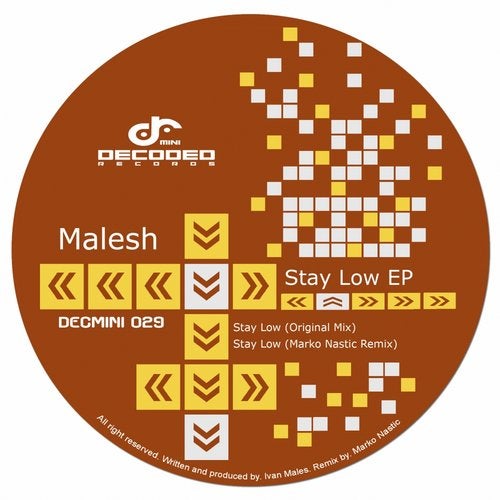 Release
Stay Low EP