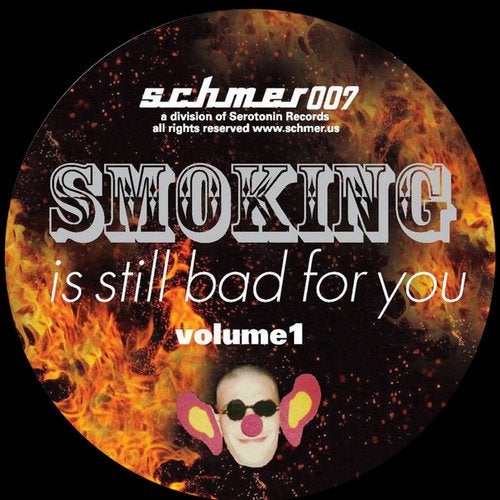 Schmer-007 "Smoking is Still Bad for You - Volume 1" contains old school and new cool tracks from all the original Schmer culprits plus some loops from our new friends. Dietrich Schoenemann and Prototype 909 dug their tracks out of their vast archives of unreleased originals. DJ RX-5 and BPMF delivered some hot new schmers to get us moving again.

Prototype 909 demands that you ( redacted ) "The Volume"! A track recorded in 1997 and finally getting released for the first time here. Prototype 909 was a "group" from "New York" that made "techno" in the "90s". Since then, the three members of this group all went on to do things.

Dietrich Schoenemann has been so busy being one of the last men cutting all the records in the world that he hasn't had time to organize his catalog of unreleased gems. We distracted him with the old "look over there" trick and stole "8 Feet" from him while he wasn't looking. ( Hopefully he didn't recognize it while he was mastering it )

The last Schmer vinyl was DJ RX-5 "A Taste for Crap EP" from the then Moscow based very underground DJ Compass Vrubell. Nina Kraviz thought it was so crappy she put a track from it on fabric 91: Nina Kraviz; so I asked Alexey to make some more crap. He did it His Shway and this is the result.

BPMF - The original Schmer artist had nothing better to do so he kommt back and gave us this track.

We just had to include some loops: Rhizome is the alter-ego of Moscow wunderkind Nikita Zabelin. Philly based Hero/Victim has been victimizing soundsystems up and down the East Coast with his mad live performances. The Wise Caucasian is a pseudonym for some super famous London based producer and label owner, or at least that's what he claimed when we picked up his bar tab. The digital release will not include these loops so please consider them our gift to you!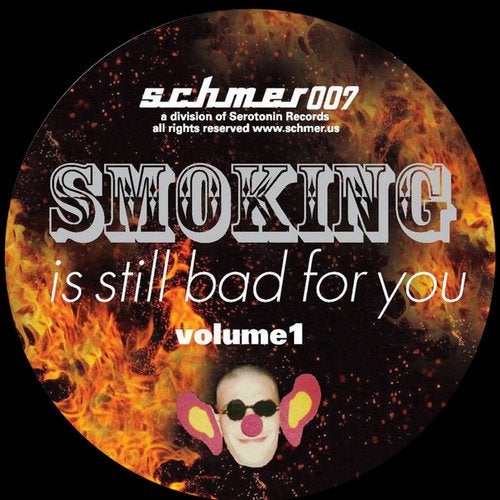 Release
Smoking is Still Bad for You