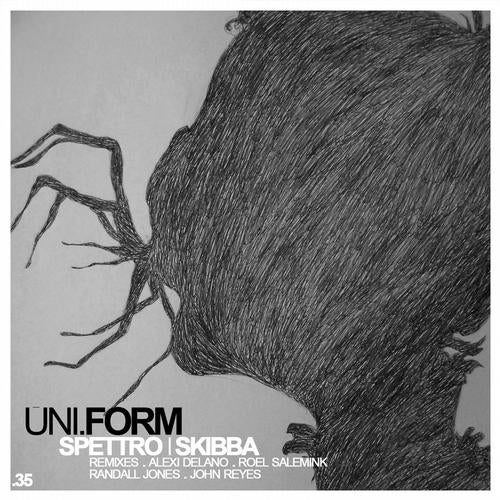 Skibba, Spettro's forthcoming creation for Uni.form. With remixes by Alexi Delano,
Roel Salemink, John Reyes, and Randall Jones, the Skibba collection offers a delicate variety to satisfy any palette.

With the flow of an easy conversation, the cultivated sounds in Spettro's original evoke a lush, palm-leafed mirage.

A trek through the jungle at sunset. A rapid, sweaty dance around the fire. Spettro's vision truly speaks to the senses.

Lazer-cut, chromatic synths drive Alexi Delano's remix on Skibba, and high hats give the progression a brassy edge. The well
versed producer generates teleportation wizardry.

Co-owner of Roasted Recordings in The Netherlands, Roel Salemink's oscillating take adds fervor and speed to the dynamic - an ideal option for revving the crowd.

Recognized for his funky techno style, Austin dj/producer John Reyes, aka Audio Mekanic, takes the original on a spin in outer space. John's debut on Uni.form offers
up a weighty bassline and peripheral sounds that aurally pinball the track.

Gearing up for another world tour in 2012, veteran producer Randall Jones delivers a remix that snaps, pops and drops - a sure dance hit.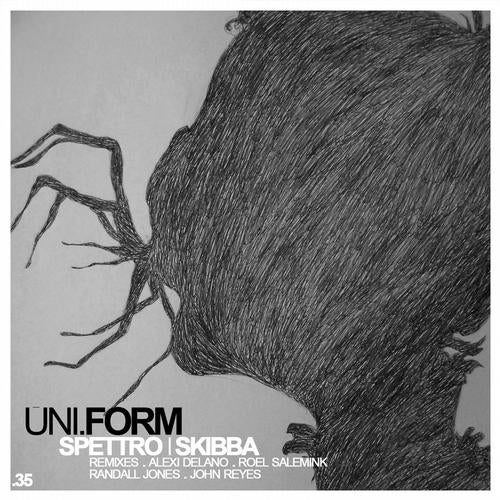 Release
Skibba Ep