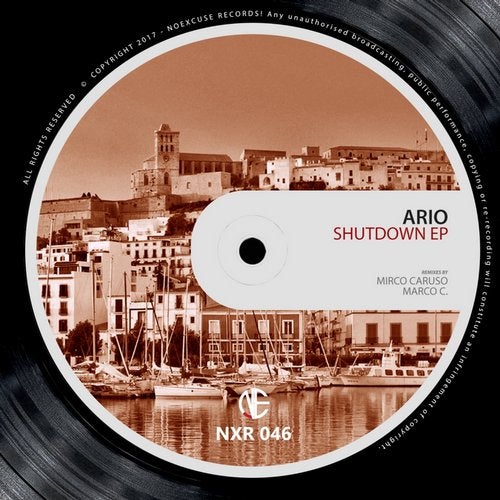 Making an EP debut on NoExcuse is the rising Italian talent, Ario, with his "Shutdown" EP. Featuring a huge five tracks, this EP offers a collection of sounds that will suit every mood.

Opening with "Sinous", we are greeted to a very dark and minimal setting that continues to build as the track progresses. The heavy resonating bass foundation gives room for multiple parts to take shape and grow as the track progresses, setting the stage perfectly for a highly addictive vocal line. This groover is perfectly geared towards early and after hour sessions. Offered with the vocal, and also as a dub.

Up next is "Shutdown", a shuffling, syncopated tech house roller. Warm bass, tastefully placed drums and percussion, heavy synths, and vocal snaps all working together in harmony to form a NoExcuse signature groover. A very distinct synth stab melody highlights its way along the top, adding the icing to complete this track. This early hours groover will get the crowd warmed up nicely for the rest of the session.

Taking "Shutdown" to the next level are remixes by Mirco Caruso and Marco C. Mirco turns up the energy by raising the tempo and adding heavily accented drums, pushing this track into overdrive. A warped rendition of the synth melody pays homage to original, still being the key feature of the track. Marco C. strips back the percussive elements of the original, focusing on a booming bass that will make your hair stand and dance. Tight snares and layers of effects and vocals form the tense breakdowns, which are complimented by the highly anticipated big drop. Both the remixes are just what you need to spice up your peak time sets.

"Shutdown" EP by Ario, exclusively brought to you by NoExcuse Records.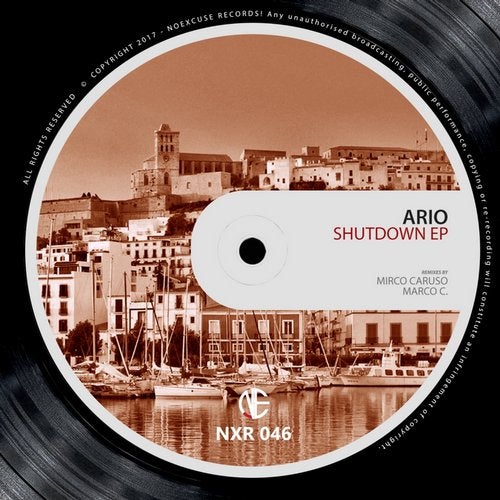 Release
Shutdown