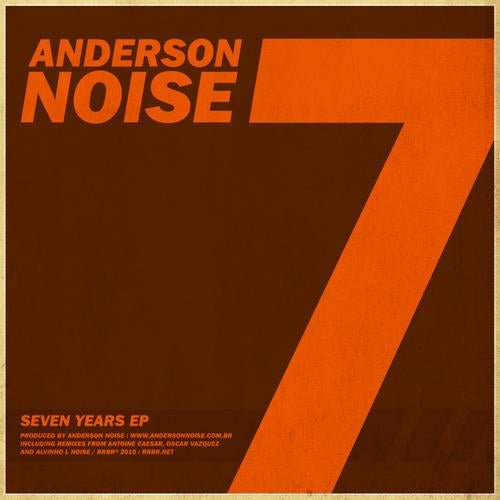 Release Date

2010-06-03

Catalog

RRBR020
As a home town for many talented, creative and high-principled artists all over the world rrBr® is extremely glad to present you the newest release from outstanding Brazilian DJ, producer and electronic music pioneer Anderson Noise. The package includes remixes from Antoine Caesar, Oscar Vazquez and Alvinho L Noise. Dont miss the second part of the release, which will go out July 2010.

Selected feedbacks:

James Zabiella
love the the Oscar Vazquez mix here.

Angel Molina
Comments: my support to Oscar V. s remix, thanks!

Dimitri Nakov
Comments: Go Anderson.. Great track from Noise, and particularly like the Antoine Caesar mix.

Marco Lenzi
Comments: The original does it for me.. In my box!!!!

Louis Osbourne
Comments: Oscar's mix for me.... it's got more jack to it!!!!

Oliver Klein
Comments: original for me.

Marcus James (Renaissance)
originals good, the oscar mix even better. been feeling a lot of anderson's production of late and this is no exception. many thanks.

Mijk van Dijk
Comments: Love that little sine sequenz in the original and the laughter. Good vibe. Will play out!

Orde Meikle
Comments: Cool original and remixes - will try out - thanx guys

Christian Fischer
Comments: i like org and Antoine Caesar Remix a lot! nice ep. will support! Cf

Brian Taaffe
Comments: Amazing EP all round!! Great remix by Antoine.. Loving it.. Will defo be spinning these.....

Bryan Cox
Comments: Anderson Noise is the man!!

Also supported by: Marcus Schossow, Andy Cato (Groove Armada), Ruben de Ronde, Luciano, Danny Tenaglia, Matteo DiMarr, Tomy Declerque, Jim Masters, Joachim Garraud, Jerome Robins, Chris Scott (Lexicon Avenue / Echomen), Taster Peter, Jon Sinclair (Slytek), Herc Kass, Blusoul, Sasha Le Monnier, Dingle (Metadeko), TimBenjamin, Rob Warner and many more.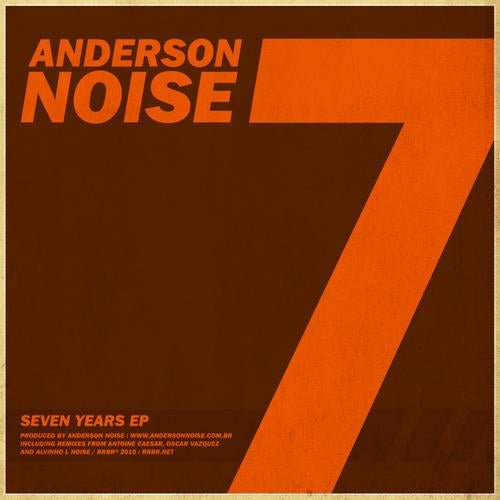 Release
Seven Years EP
Release Date

2010-06-03

Catalog

RRBR020