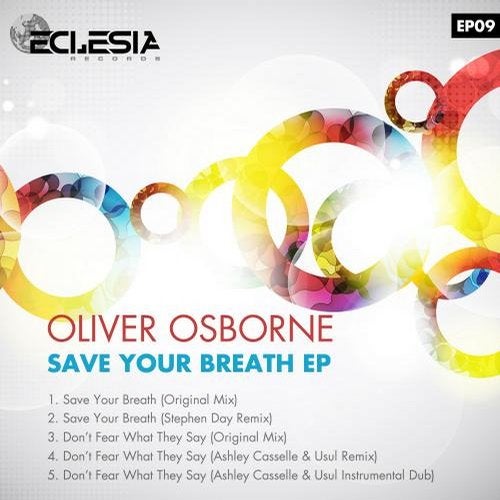 This April will see the release of Oliver Osborne's 'Save Your Breath' EP on Singapore based imprint Eclesia Records, backed with remixes from Stephen Day, Ashley Casselle & Usul.
Oliver Osborne laid the foundations for his career in London at nightclubs such as fabric, 93 ft East,
Corsica Studios and The Big Chill Bar. DJ'ing alongside partner J.P.Saves as thisandthat, before
relocating to Singapore, the homeland of Eclesia Records where Osborne will release the 'Save Your
Breath' EP here.
Opening the single is the original mix of title track 'Save Your Breath', a dropped tempo tripped-out
number driven by hypnotizing acidic bass licks, sparse yet punchy percussion and swirling chords.
While Osborne's heartfelt vocal lines about dealing with tough truths adds a further charm to the
composition. British-born now Singapore-based producer Stephen Day drops a rework of 'Save Your
Breath' to follow, the fledgling DJ delivers a more upfront interpretation with an insistent movement on
the rhythmic aspects of the mix, while tension building atmospherics and the heady bass of the
original rounds of the remix as a heavy hitting dance floor workout.
On the latter half of the release we have another original from Osborne, namely 'Don't Fear What
They Say', again the record is instilled with emotion through a warm chord progression and
inspirational vocals about believing in what you're doing. To close the release we see Murge
Recordings' Ashley Casselle team up with Italy's Disco Volante resident, Usul, to rework 'Don't Fear
What They Say'. The duo turn in a smooth ethereal rendering fuelled by warm pads, organic
percussion and an addictive bass hook, with Casselle & Usul rounding off the package nicely with an
instrumental dub version.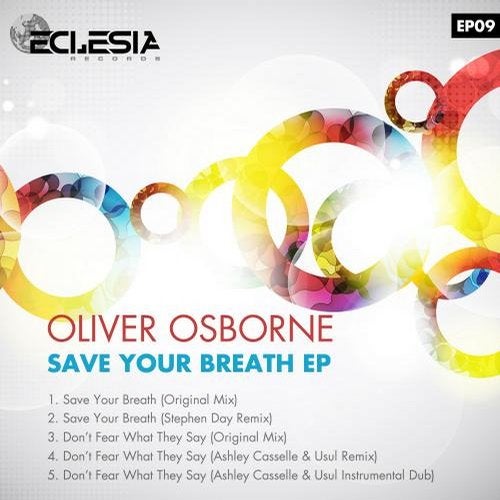 Release
Save Your Breath EP