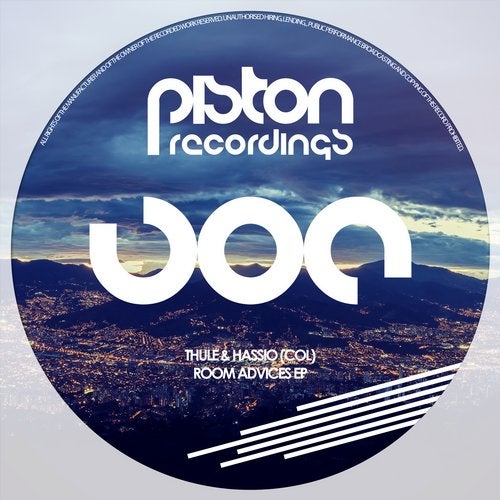 Thule & Hassio (COL) join forces to deliver their Piston Recordings debut - Room Advices EP. Thule is made up of Romanian artists Iulian Arbanas and Alexandru Voicu. The guys launched Thule in 2014 and have generated a lot of interest with their strong bassline approach giving them a unique characteristic. They also drew the attention of many labels over the last few years and are shaping up to be a major force on the scene. Medellin based Hassio aka Daniel Messa returns to Piston for his full debut after his remix for Dennis Franchi featuring Angelo Dobric - Into Place, back in June 2016. He has amassed a hugely impressive release count over the last few years and has appeared on many top labels during this time. He is also a hard working DJ, playing out at many gigs around his home country and beyond. Daniel also runs events for UnderGrooveNation.

Some Advices intros with a nice upbeat techy kinda drum arrangement that will get the floors moving no doubt. A deep pulsing bass delivers a healthy dose of low end as the shuffling rhythm intensifies. Distant synths melt into the arrangement which takes us to the break where a very cool vocal comes through before we are built back up and into full on mode. Superb stuff not to be missed.

Vozic Room offers a nice and smooth tech house vibe that carries a deep flavour. Chunky kick drums lead the way with crispy offset hi hats creating a rhythmic flow. Short chord stabs fade in and out as a real deep low end bass weaves through the sound. The track gives off a cool dancey vibe with a laidback kinda groove that will definitely get booty's shakin on the floors.

The Indian is a deep hypnotic slice of tech house. Chunky kicks and bright crispy hi hats provide the intro alongside some cool synths and eerie background pads. The bass rises stealthily through the sound becoming infectious throughout. On the break we are faced with a surreal sequence made up of those eerie pads and a mesmerizing Ethnic style male vocal that adds so much character to the sound. Top notch stuff.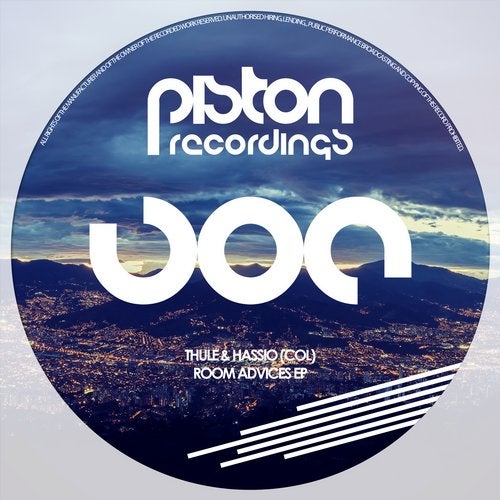 Release
Room Advices EP