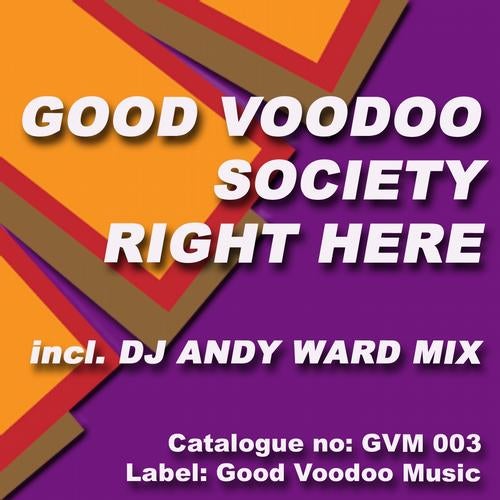 With supporters of their first two releases including Graeme Park, Mousse T, Cevin Fisher, CJ Mackintosh, Richard Earnshaw and Robert Owens, Good Voodoo Society unleash their third track on their own Good Voodoo Music imprint. 'Right Here' is another vocal led affair, underpinned by live instrumentation and organic production sounds with heavy African influences. Deep and soulful house stalwart Andy Ward (Soul Central) provides vocal and instrumental remixes, taking the track in a more energetic, dancefloor focused direction.



Good Voodoo Society main man Dominic Nelson-Ashley has led an illustrious music career which has seen him regularly creating new dance music that blends organic African and Latin rhythms and instrumentation with electronic music in places as diverse as Sierra Leone, Sao Paulo, Havana, New York, Buenos Aires and Sydney. Recently Dominic, who also records as Domineeky, has returned from South Africa where he has been working with local jazz musicians, poets, opera singers and traditional vocalists to create new flavours of afro-house. His music and productions have previously been heard on Universal Records, Big Dada/Ninja Tune, Sky TV, BBC Radio and Channel 4.



Andy Ward is perhaps most widely known as one half of Soul Central, who have penned numerous house anthems for labels such as Defected, Mn2S and Strictly Rhythm, including a cover of the classic 'Strings of Life' which reached #6 in the UK charts. Despite this success, Ward still regards himself as an underground DJ and thrives on nothing more than a room of clued-up clubbers fully embracing the music. Since its conception Andy has played alongside the world's most respected DJs as a resident for Soul Heaven and regularly headlines events around the globe. His weekly radio show 'Vocal Booth' is a worldwide phenomenon and grew out of earlier gigs for Birmingham's Choice FM and Galaxy FM.



Good Voodoo Music comes from a diverse collective with an emphasis on proper musicianship. The label has a passion for all things deep and soulful, but draws from influences way beyond the dance music sphere blending different global flavours.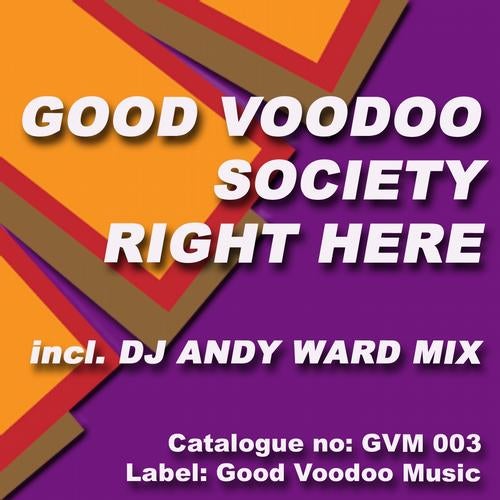 Release
Right Here (The Mixes)