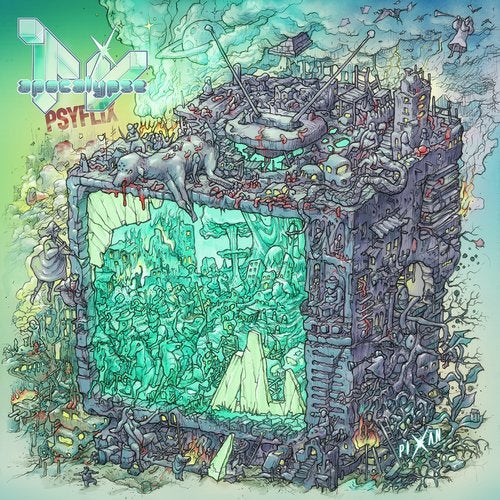 Ladies and germs, the dawn of 'Psyflix' has come! The new venture powered by Apocalypse TV on the Pixan network.

In these times of triumph of hypnotic flatness in the programming for the masses, Apocalypse TV has produced the ultimate groovy stream for our twilight channel surfing, featuring the most powerful elements of psychedelic entertainment.

The whole Psyflix work has been mastered in the Homegrown Studio headquarters, which are the thriving core of the Pixan consistent sound standards, and visually represented by the talented illustration maestro Infydel.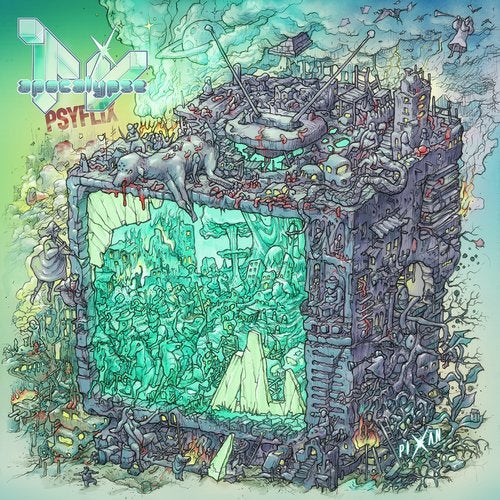 Release
Psyflix