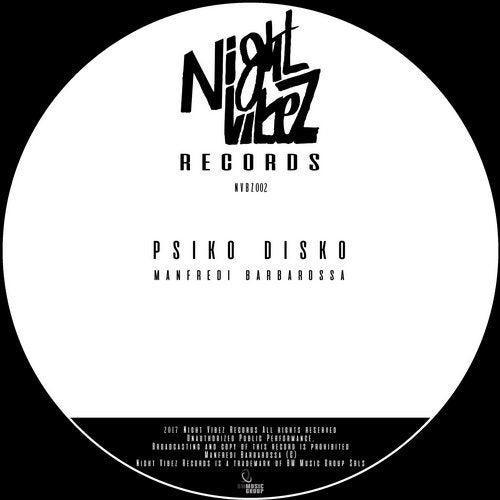 Night Vibez Records is pleased to announce Manfredi Barbarossa's new
issue, "Psiko Disko", in collaboration with Alessandro Sarsano as
remixer.
This new release of the Italian producer is a psychedelic trip around
the House Music; acid sounds and oniric vocals blends with solid beat,
playing with the listener in a continuous climax made by an hypnotic
arp.
"Psiko Disko" is a tribute to Dance Music, with contaminations from
electroclash to pure Deep House.
The raw sound and stylish at the same time stands out the typical
contrast of Barbarossa's productions, never ordinary in the attempt of
shaping different kinds of music, in a sort of Neo-Fusion.
Alessandro Sarsano's Interstellar Mix glorify "Psiko Disko" qualities,
bringing them in a higher dimension; straight and sharp beat with Sci-Fi
connections are the elements of a masterful reinterpretation in a
psychedelic mood.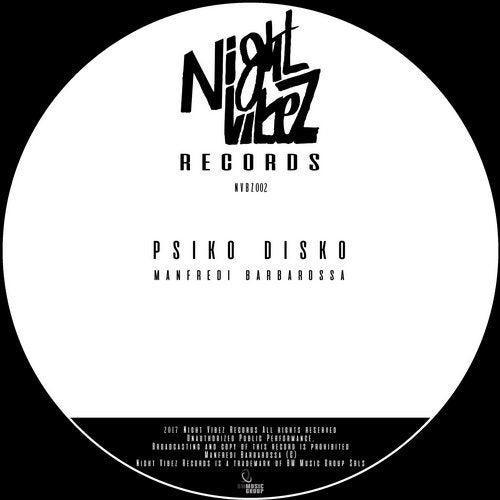 Release
Psiko Disko