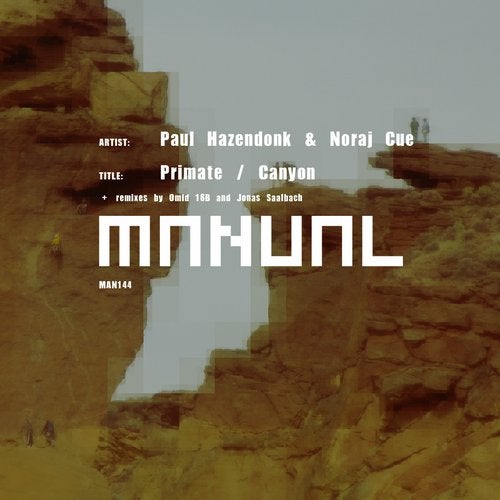 We're proud to present the 3rd remix EP from Paul Hazendonk's well received 'Adapt' album which got released earlier this year. After earlier remixes by Rob Hes, Lank, Darin Epsilon, Scotty.A and Hubert Kirchner this time we welcome Omid 16B and Jonas Saalbach on board for some fresh interpretations.

The release kicks off with Omid 16B's rework for 'Canyon', a collaboration between Paul Hazendonk and Noraj Cue which includes the stunning vocals by Kosheen singer Sian Evans. Originally a deep and moody downtempo electronica track, house- and techno veteran Omid flips Canyon over and transforms it to a big roaring dancefloor monster! As an added bonus he's also made a dub version for those out there not to keen on playing out vocals in their sets.

Another debutant on the label is Jonas Saalbach. The German producer has been turning heads lately with outstanding releases on labels such as Einmusika, Parquet and Click to name a few. He takes on remix duties for 'Primate', another collab between Paul Hazendonk and Noraj Cue. Where the original is a tribal based tech house track, Jonas adds a proper doses of depth to the song without losing sight of the groove. We are happy to say you can soon expect a full EP of this talented Berliner on Manual too!

To finish things off we've added the much sought after acapella of 'Story Of Something', the biggest selling track from the Adapt album written and recorded by South African spoken words guru Lazarusman. Use it wisely..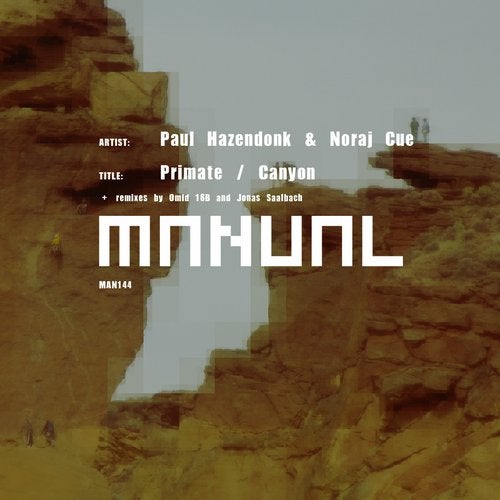 Release
Primate / Canyon