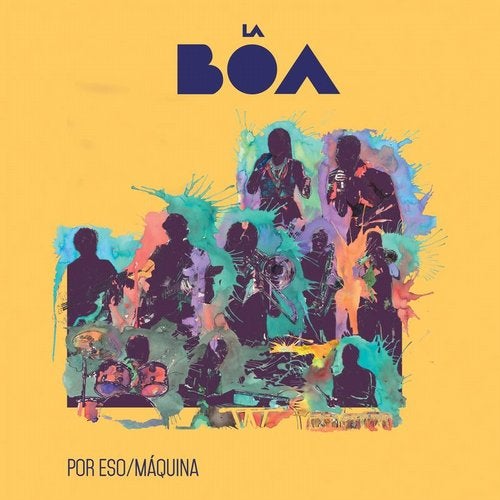 La BOA is a 10 piece Afro-Colombian jazz group with heavy influences from the Antilles islands in the Caribbean.

Like the recent explosion in the British jazz scene being driven by artists like KOKOROKO, Ezra Collective and others, La Boa are driving the bubbling Colombian jazz scene forwards.

Influenced by Colombian great Lucho Bermudez, La BOA fuse traditional Afro-Colombian Caribbean sounds with their original afro-beat rhythms, jazz and electronic sensibilities.

La BOAs last album Volumen released in 2017 featured Quantic collaborator Nidia Gongora and saw them garner support from Rolling Stone, Noisey, Sounds & Colors and others. They count many trail blazing alternative Latin musicians as fans including Mario Galeano (Frente Cumbiero), Pedro Ojeda (Quantics Ondatropica) and many more.

The group is made up some of Colombias finest musicians and is spear-headed by bassist Daniel Michel who is originally from Mexico but for the last 7 years has been living in Colombia. As well as forming LA BOA, over his career Daniel has played bass on tour for Lee Scratch Perry and under the artist name Nairobi he has recorded an album with greats like Mad Professor and Sly & Robbie. As a musician with endless energy he also plays synths and bass for the cumbia influenced techno Colombian buzz group, El Leopardo.

All the members of the group have spent years studying and perfecting their craft. Percussionist David Cantoni spent 4 years in Cuba studying Afro-Cuban percussion. Diana Sanmiguel started studying traditional Colombian sounds Cumbia and Gaita 15 years ago with Los Gaiteros de San Jacinto (maestros of traditional Caribbean music in Colombia) and she is regularly called on to perform with them when they tour. Vocalist Pio Molina comes from a long line of family singers and has won multiple awards for best composer at the Ovejas Festival of Gaitas (a traditional Colombian wind instrument) and Tambores.

Por Eso (Thats why) blends merengue with Afro-Colombian rhythms and fused with horns, saxophone and synths the track is an upbeat call to resistance and social action around the world.
Maquina (Machine) is an instrumental track where the hypnotic and infectious machine like repetition of Afro-Colombian beats are fused with elevating horns and a sprinkling of funk.

The Por Eso/Maquina EP is an exciting fusion of Caribbean and traditional Afro-Colombian sounds showcasing the growing Colombian jazz scene and revealing the promise of whats to come.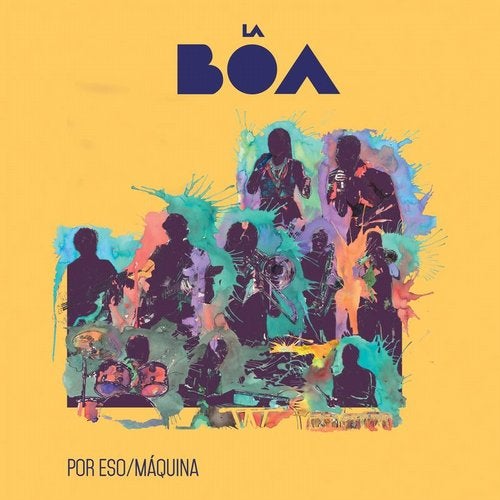 Release
Por Eso / Maquina