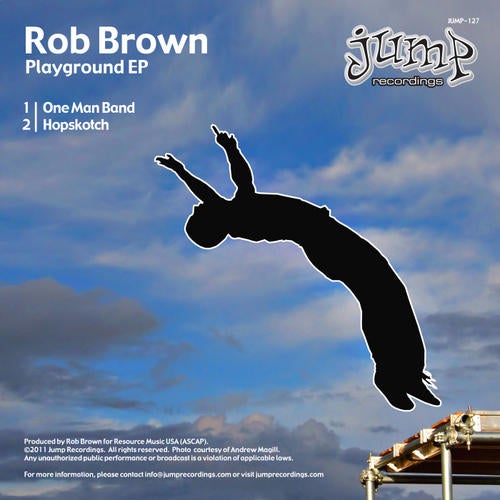 (JUMP-127) Rob Brown - Playground EP

fresh off the heals of his well received remix of harry knuckles 'high life', jump recordings welcomes back rob brown for an ep of chunky house music that'll make you wanna run to the dancefloor like you stole something!

'one man band' rolls into town with a funky groove alongside squeaky clean tones that roll into a fat bassline, a funky-ass key riff and an effects heavy vocal sample. a floor shaker for sure! mr. brown follows that up with 'hopskotch' - a thick and tracky gem with trippy syncopated acidic elements, fat under tones and some earthy sax work. welcome back indeed, rob brown!

DJ FEEDBACK:

DJ Diz - "hot bidness been rockin this one for a bit DOPE!"

Phil Weeks - "Both are dope!"

Giano - "Dope EP!"

Mel Rosario - "beating this!"

Hector Moralez - "it's going down. digging both trax!"

Junior Rivero (1200 Warriors) - "NICE EP! DEF IN THE BAG"

Lurob - "Nice work"

Jason Hodges - "dope peak time track!"

Craig Hamilton - "One man band is tight, will be playing this out for sure."

TBF - "solid work, wish more like these would come out!!!"

Rick Preston - "Both of these are rockin!!! Looking forward to wearing both of them out! :)"

Benji Candelario - "Good Ep!!"

Arturo Garces - "Been rocking both of these, heat for the dancefloor!"

DJ Soydan - "I'll play for sure full support"
Oscar Miranda - "One Man Band is the bizz.. will be playing for sure"

Andrew Lozano (Uneaq) - "Lovin this EP smooth bass line with a feel good sample and swooshing hats."

Cubase Dan - "nice release :)"

Brandon Bass - "Digging Hopskotch has and old school sneak vibe to it. Thanks!!"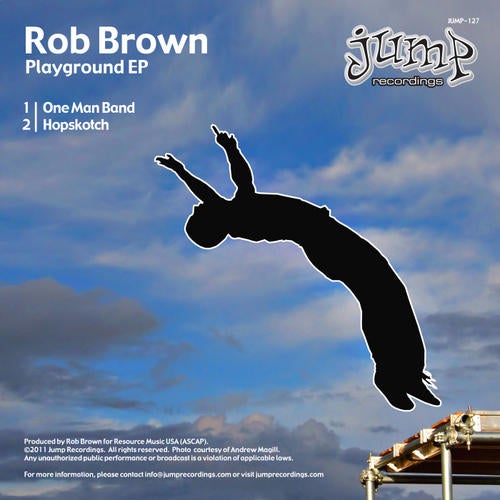 Release
Playgroud EP