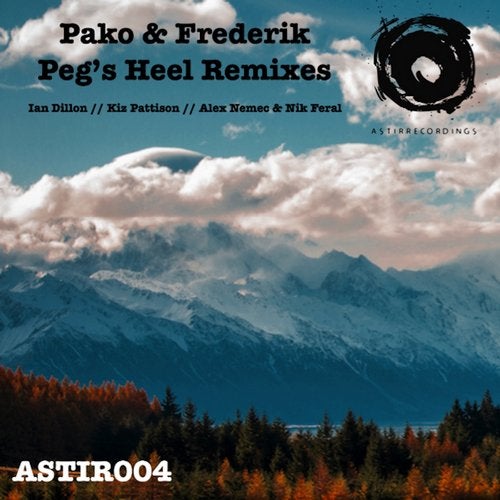 ASTIR recordings are keen to build a brand based on family values and fair play. In order to achieve this, the label felt it was very important to give the stars of tomorrow an opportunity to mix with established artists. So for the fourth release, returning heroes Pako & Frederik allow some of the new artists on the label a chance to remix their Peg's Heel EP tracks. And the results have far exceeded our expectations.

First up, hot from his success working directly with Hernan Cattaneo on his latest Balance Mix CD; tracks with Sudbeat and Global Underground among others, and hosting a global radio show for Decoded Magazine with over 10 thousand listeners, Ian Dillon takes on the lead track, A Pegs Heal. Known for his fluid style, Ian has constructed a peak-time monster that grooves from the first beat and keeps you firmly on the dance floor.

Mirabilis boss Alex Nemec with studio partner and Gui Label head, Nik Feral take the already dark and techy Command Systems into darker, techier waters with their powerful low-end specialist remix. The bass line bounces from the speakers driving the track forwards and the nuanced and carefully balanced synth and percussion touches add a large dose of pizzazz to this classy package.

Thirdly, a producer that we literally could not have begun without, Kiz Pattison. Kiz was actually the reason ASTIR could sign Pako & Frederik to the label, so we felt it only fair he has his pick of the remixes. And as Kiz himself has had the P&F remix treatment, we were doubly happy to be able to see what he could do with Man Drone. The result is a layered and complex exploration through acid house and introspection and we love it. Lastly, to round out the package, a bonus vocal version of Man Drone from Pako & Frederik themselves.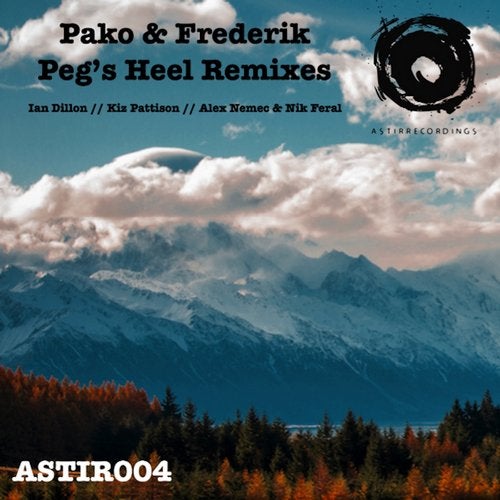 Release
Pegs Heel