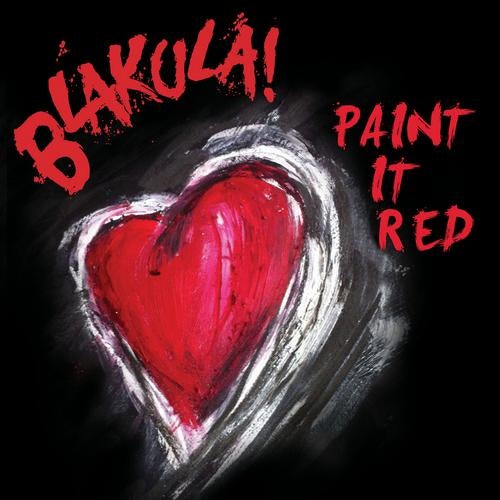 Release Date

2013-01-21

Label

Bear Funk

Catalog

BFKCD028
Only animals come out at night. Blakula is out on the streets again, totally lost, left alone to his own vices. What starts out as a kissing, follows him like a bad curse, like a wind seeking crevices under his heart.

He got pierced in the soul, stuck between nowhere and goodbye, and now he's diggin' his wounds. He has bitten life at its full, chasin' every wild desire, flirted with disaster, and now the candle is burnin' at both ends. Seems like can't live without the beast within.

He has traded sunshine for twilight, getting weak for every obscure enchantments. It's painful but it's fabulous, and now panting cheetas are mad about the scent of his obsessions. There's true blood on the tracks of his wandering at the break of dawn. There's no rest for the broken-hearted.

Once again the musical brew of this imaginary soundtrack is as various and eclectic as ever : seventies' funk, Giallo-thriller and horror scores, psychedelia, rock, contemporary classical, the avant-garde, no wave, free jazz & blues, cinematic atmospheric sounds tinted with the deepest blood red. Every track on the album has been played by real musicians, orchestral ensembles and choirs.

These are stripped-down library versions of tracks off the two BLAKULA! albums re-made/re-modelled and re-edited by the composers. These are dark nuggets of BLAKULA's Grand Nocturne music. Welcome to the vault.

1) BACK FROM MYSTERY CITY. The narcotic groove of a subway train, destination nowhere. Blurred sounds in and out of conscience, an abstract orchestra, spectral harmonica, a wall of de-tuned guitars, dirty echo chambers, beautiful losers whispering .

2) BEAUTIFUL ADDICTION. Dark orchestral movements, the melody of a thriller movie, eerie screechings, rush rush, glowing nods, crows like splashing of ink on the livid palette of the sky

3) WITCHES CREW. Distant voices like a terrible horizon, an obscure female chorus floating like vapor, strings section like lysergic emanations.

4) BLOOD SUPREME. Dissonances and crimes. The Prague Symphony Orchestra plays a Psycho-Giallo inspired tune, with a celeste that sounds like a razorblade kiss.

5) A DARKER SHADE OF NOIR. John Cale's viola in a swampland, the gothic blues Robert Johnson never played. A possessed woman chants about gris-gris at the crossroads between doom and gloom.

6) SURRENDER TO THE SHADOWS. Long lost score for a Murnau movie, someone's mourning a love centuries old or a love that never bloomed. An hopeless romantic plays a nocturnal hymn on Desolation Avenue. The cracks on the backstreet wall spell "DAMNATION" in a relentless flow of whispers, melodies and memories. Such a sweet sweet dying.

7) PERMANENT MIDNIGHT. Cold-War spy theme played in a sleazy night-club, the roar of the ever-present city sounds like the beginning of time, where every night the noises get reinvented. Raymond Chandler's last line.

8) THE WEIGHT OF DARKNESS. All the colors of obscurity, the sound of midnight rollin' in, spooky keyboards, flutes like sighs. A voodoo priestess sings of love and desperation.

9) MISS MORGUE. Haitian tribal beat and dramatic church organs, a miniature suburban noir funk track.

10) VAMPIRE STATE BUILDING. Murder-rock, pulp guitars, free jazz hysterical brass like a concert for solo gun, Miles Davis' soul wandering in every gutter, nocturno with screams, beyond redemption, no hope of salvation, no ray of light.