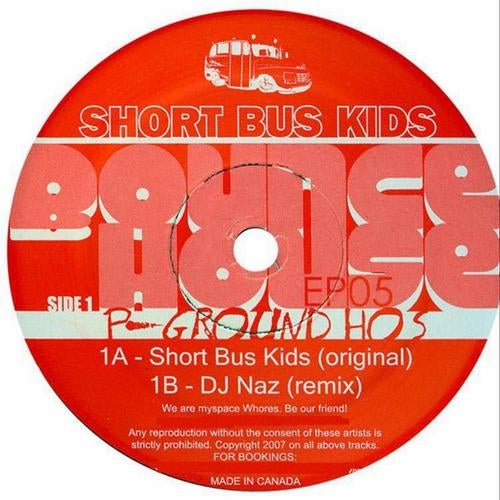 Bounce House Recordings Presents.

'P-Ground Hos' EP

BH EP 05


Side A

1: P-Ground Hos (Original) By Short Bus Kids
This original track produced by the Short Bus Kids is one purely for the house heads. It is deep, dirty house at is it's finest. The Short Bus Kids dig deep with this floor-shaker with layered bass lines and sampled vocals that are sure to make this track an underground hit.


2: P-Ground Hos (Remix) By DJ Naz
DJ Naz drops his signature druggy house style on this remix. This is one track that can be played in the lounge as well as main hour on the dance floor.



Side B

1: P-Ground Hos (Remix) By Bon Johnson
Bon Johnson takes this SBK original and makes it even dirtier with filtered bass and electro funk. They keep building and building this track up after every breakdown. This track just moves and is sure to get major play.


2: P-Ground Hos (Remix) By Andrew Phelan & Origami
The remix by Origami & Andrew Phelan is for the tech/progressive house heads. Takes you back to the old Chicago House days in the early '90s.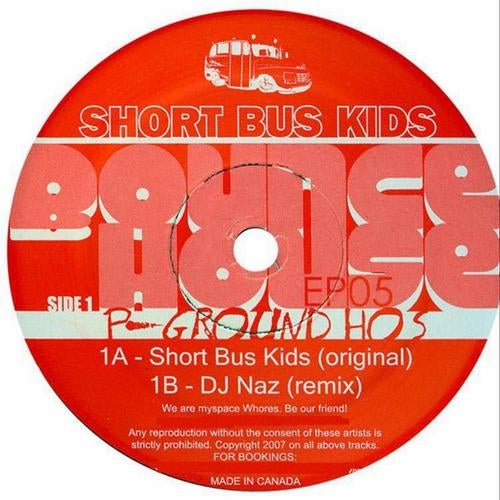 Release
P-Ground Hos EP