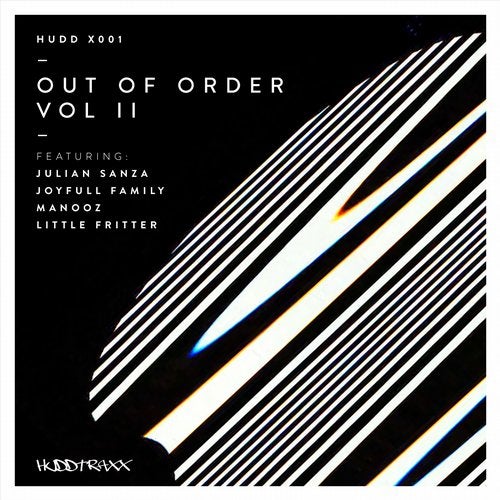 Release Date

2016-07-18

Label

Hudd Traxx

Catalog

HUDDX001
Hudd Traxx Out Of Order series returns with Volume II on their first ever digital only release since they launched in 2005. Julian Sanza of 2020 Vision Sound System fame kicks off the EP nicely with Pata Negra. The Argentinean uses skippy beats and percussion accompanied by deep and moody keys which is perfect for those heads down moments on the dancefloor. Italian Producers Joyfull Family step up next with a tough and bouncy track. The Italian duo use punchy beats, hypnotic stabs and an off beat vocal to create a peak time heavy track. German Producer Manooz makes his long awaited debut on Hudd Traxx delivering a old skool house track that could easily be written by the likes of Jovonn. Last but not least Australian based Little Fritter literally takes things deep and down under with Different Day, absolutely Out Of Order!

Feedback:Richy Ahmed: Real good

Ame: thanksDJulz: little fritter and GN retro mix iare totaly my cup of tea. thank u

Catz n Dogz: retro mix is very good

Tensnake: nice deep house cuts, thanks

Dubfire: different day its solid, thanks!!

DJ T: thank you for the music!

Agoria: Thanks for the music!

Mr G: Ace

Moodymanc: LOVE IT!!!

Franck Roger: nice ep hère.. little fritter for me now but idyllique to get full zip to listent them all properly

Nachtbraker: Different Day.. wicked track! love the progression in the arrangement. thanks!

Fritz Wentink: Nice and clean set of tracks

Matt Tolfrey: Great release again...

Harri: gn retro nix is good for me

Crazy P: Im gonna love it is a CRACKER! LOVE IT! x

Matthew Dear: different day its solid, thanks!!

Mark Farina: Good stuff! Dig the manooz the most.

Deepchild: Nice spread of mooods here..... deep, warm and familiar..

Gene Farris: always good stuff from you guys! :)Really like the Julian Sanza and the Manooz

Accatone: Show me the money!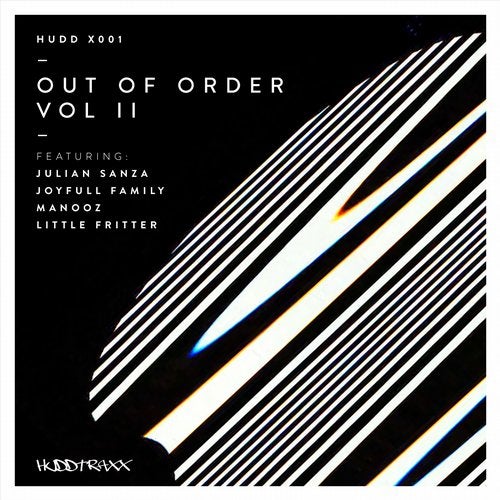 Release
Out Of Order Vol II
Release Date

2016-07-18

Label

Hudd Traxx

Catalog

HUDDX001