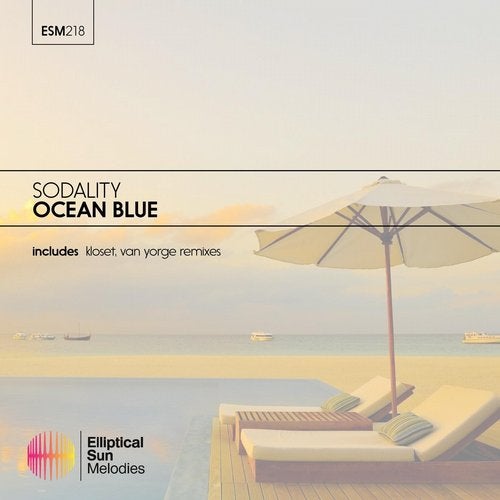 Sodality's latest contribution to our label family debuts on Elliptical Sun Melodies, with a slight departure from their upbeat big-room trance sound. The beautifully composed "Ocean Blue" is a track that includes Sodality's signature melodic style, but in a downbeat and progressive fashion. The lush pads and ambient vibe contribute to the tracks overall feel, and is surely to be a weapon in any opening or headlining progressive DJ's set.

Taking the progressive feel of the original, Kloset takes the track one step deeper, incorporating stabs and piano melodies that lead to a beautiful, yet chill breakdown.

Lastly, we see another take on "Ocean Blue", with progressive artist Van Yorge taking the lush pads and ambience from the original. Van Yorge incorporates their own style into the track by introducing unique guitar melodies into the track, that surely will stand out in any artists DJ set.

All 3 of the releases for "Ocean Blue" are surely to be appreciated by anyone with a love for progressive music, and is just a small take on what is yet to come from Elliptical Sun Melodies.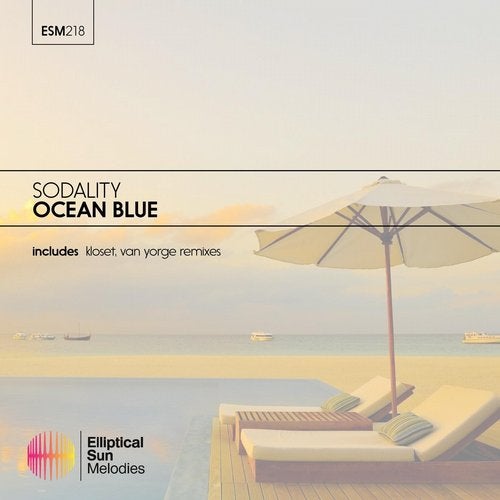 Release
Ocean Blue