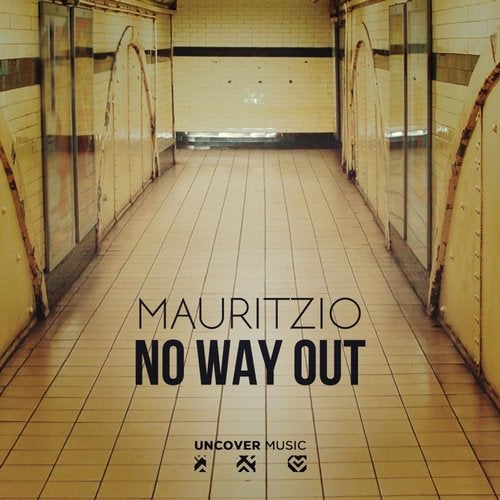 'NO WAY OUT' by Mauritzio, UNCOVER MUSIC's highly anticipated debut album is available TODAY! We at UNCOVER MUSIC are making good on our promise to delivery ONLY the purest quality of house music that not only represents the genre of HOUSE proudly but also the creative rhythms and sounds from around the world that have kept it current.
'NO WAY OUT' by Mauritzio features 10 carefully selected powerful, rhythm driven tracks that embody the spirit of SOULFUL HOUSE and a DEEP rooted love of RAW beats to showcase body moving music!
UNCOVER MUSIC's founder ANTONELLO COGHE has always appreciated and enjoyed Mauritzio's ever evolving production and remix work throught out the years. Mauritzio is no stranger to real house music, having worked with greats like Osunlade & Steve 'Silk' Hurley as well as releasing on various heavy hitting labels including Cabana Recordings, Vialocal Records, and Strictly Rhythm. With Mauritzio's long list of accomplished works its no surprise that this seasoned artist delivers 'NO WAY OUT' a gritty return to House beats. Each track filled with multiple elements from the snares & tambourines reminiscent of the 1990's to the minimal and futuristic sounds of the big rooms from around the world today, each track posses elements of past and present that will have you fining for the dance floor!

'UNCOVER MUSIC's 1st Album is very important to me, it sets the tone for what we are focused on, PURE HOUSE for dancers and djs, a return to what made people fall in love with this genre on the dance floors around the world. Mauritzio was the perfect choice, his energy and abilities are exactly what we love at UNCOVER MUSIC and 'NO WAY OUT' is how we want to represent our passion to keep the music moving forward but never forgetting where it comes from' says Antonello Coghe about his collaboration with Mauritzio.
We believe in the music and with 'NO WAY OUT' by Mauritzio we make our statement and our presence felt through each and every beat and with the djs and dancers of the world who get open to these beats! As promised from the very start UNCOVER MUSIC is a label created with a full heart and simple desire to add quality and passion to the history of this industry while maintaining the creative integrity of all involved.
Uncover our debut album 'NO WAY OUT' by Mauritzio and experience for yourselves the pure strength of HOUSE MUSIC with UNCOVER MUSIC!




Special Thanks to
Antonello Coghe Founder of UNCOVER MUSIC and My Love Lally for Support and Believe.
Special Life Thanks -
Lalla, All My Family ,Marco Bornigia , Andrea"AFRIKA" Pelosi , Goody Music , Orazio Fatman , Nino Scarico , Ernest (Nasty) , Toto Chiavetta , Luca Leonori , Alan Russell ,Peter & Paul Micioni , Stefano Dinicola (SDN) , Justin Imperiale , Crsetek (ESP/NYC) , Zixy , Jephte' , E.Marini , Boddhi Satva , Gianni Nazzaro Jr. , Osunlade , Steve "SilK" Hurley , Shannon Syas , Oralndo "Levern" Johnson ,Stefano Greppi , Marco Vitale , Luis Radio , Paola Cuervo , Movida Romana , Giorgio Santangelo , Phil Clary ,Saretta , Deborah (Bonn), Enrico (Kiss Sperlonga), Maxximino Croce , Frank Minoia , Federico Luyo (DC) ,Fabrizio Capo, Paolo Zerla, Luca Cucchetti , Ghigo & Clèment , Club 69 (Rome) Francy (NYC) Lilla (Kult) , Selamina (NYC) , C.Cocco , Marco & Cinzia (Radio Londra), Piovra , Gino Woody , Andrea Prezioso , Gianc and Pier, Fabio Tosti , Marco Mansi and " Mar y Sol "Crew , Piper Club and Alien disco Staff 1990/2000 , Roberto Pace , Fr. Armando , CSGIDM ,Tin Tin "The Koolness", Lead Studios , Renzi Sisters , Francesco Sirabella, Francesco Pisacane , Depasquale Palmieri Pino e Giampaolo , Marcellino , Pino Firmani , Fiore De Simone, Michele Fattori SS, Baby Marcelo , Lisa L. , Tommy SS , Peter Ulissi SS, Ciuffo SS, Lory SS , Gianni Sargioni Hangar , Alexia Dj Seduction , Dr. Felix , Marco Moreggia , Marchino The Crazy , Vincenzo "CasaLibre" , Max "Gilardi" , Matteo "HotelArt" , Angelino (BlackMoon) and all of those i forgot (Im Sorry).

Always In My Heart (R.I.P.)
Biagio Pagano , Ranieri Bornigia , Mr.Franz , Piero Franceschinis , John Moss , Pierluigi Difilippo, Marco Trani , and FKALWAYS.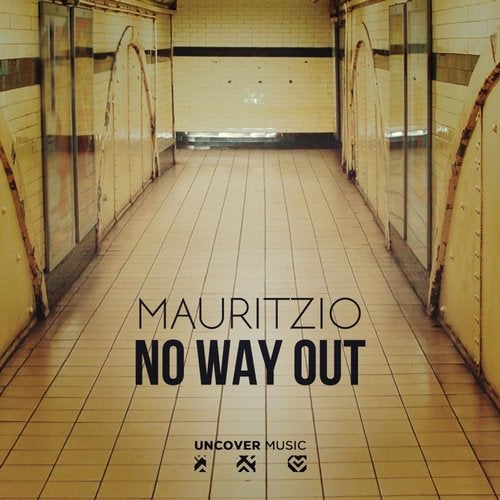 Release
No Way Out