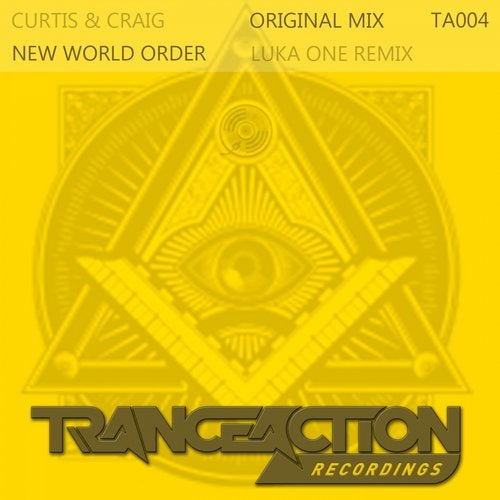 Trance Action Recordings brings you another stomper from DJ/ producer colaboration Curtis & Craig - New world order!
This is definately one thats not for the faint hearted!
The track starts with a nice modern day techno/ tech punchy kick & bassline which is then followed by a more driving acid melody & sparadic vocal samples.
As soon as it breaks down youre lead into a world of euphoria as it grips you with its melody before it suddenly takes another twist with some hard acids that build into a really unexpected & epic drop into the main part of the track which will be sure to have even the bar staff & security officers at events punching the sky with a bass face!

The remix to New world order comes to you from Luka One.
With its more bouncy bassline that just keeps giving & giving its soon followed up with little more of a driving feel which then explodes into a piano filled breaks melody that will chill you to the core but dont let it fool you!... This is just a smokescreen of what is to follow as you suddenly feel your face screw up as it turns tbe screw before releasing you back with its piano melody that eases you back into a period of full on hands in the air before fading out to its driving bassline finalle...
This track is not only packing the heat as a package. New world order is a track filled with musical napalm!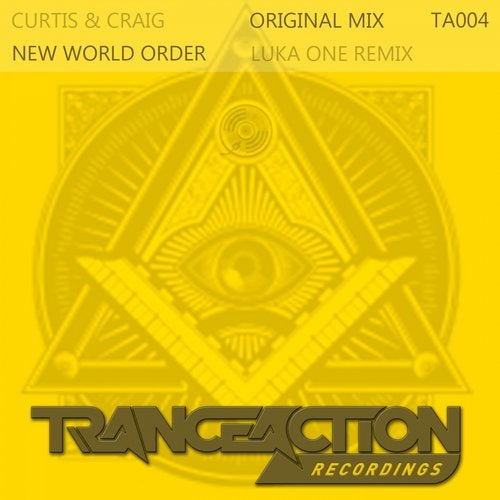 Release
New World Order