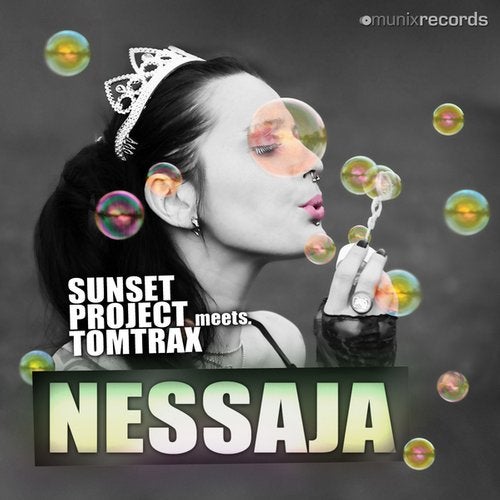 Release Date

2011-08-26

Label

Munix Records

Catalog

4260203780161
SUNSET PROJECT MEETS TOMTRAX - Nessaja

Some songs are loved by everyone. Songs, which are not much discussed in a bad way. Songs, that trigger good vibrations.
One of these tracks is Nessaja from the play "Tabaluga and Lili" by Peter Maffay.
Finally, after years of waiting, it's time again. Munix Music presents a club grenade, without a risk of injury, but a risk of addiction.
A German collaboration, which has a good feeling for big beats: SUNSET PROJECT MEETS TOMTRAX: Nessaja.
Additionally to the fad original mixes, there are some steamy mixes within the package. Remixes by the HandsUp-gods "Crystal Lake",
by the Pumping-Drum-Boys "Scoon & Delore" and by the newcomers MD Electro Vs. Flow and Eric Harris & Ford

Press play, shut up and just enjoy it!



SUNSET PROJECT MEETS TOMTRAX - Nessaja

Manche Songs mag einfach jeder. Songs, bei denen nicht viel diskutiert wird. Songs, die bei jedem Musikliebhaber ein Wohlbefinden auslosen.
Eines dieser Themen ist Nessaja aus dem Theaterstuck "Tabaluga und Lili" von Peter Maffay.
Endlich -nach Jahren des Wartens- ist es wieder so weit. Munix Music prasentiert eine Clubgranate, bei der keine Verletzungsgefahr besteht,
einzig und allein Suchtgefahr.
Eine deutsche Kollaboration mit dem Handchen fur dicke Beats: SUNSET PROJECT MEETS TOMTRAX mit Nessaja.
Und als hatten die fetten Originalmixe nicht gereicht, gibt es dampfige Mixe oben drauf dazu. Von den HandsUp-Gottern "Crystal Lake",
den Abfahrtsspeziallisten "Scoon & Delore" bis hin zu geilen Elektrobeats von
MD Electro Vs. Eric Flow und Harris & Ford.

Play drucken, Fresse halten und einfach mal geniessen!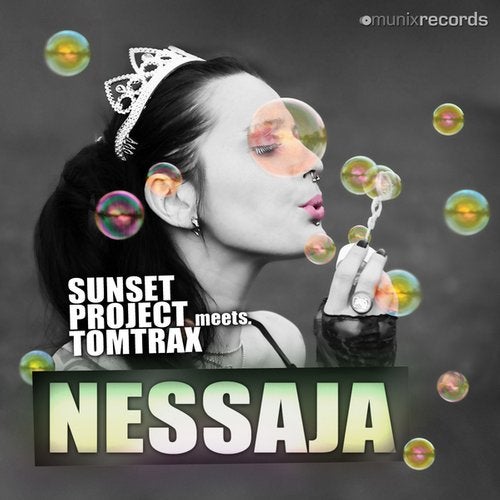 Release
Nessaja
Release Date

2011-08-26

Label

Munix Records

Catalog

4260203780161