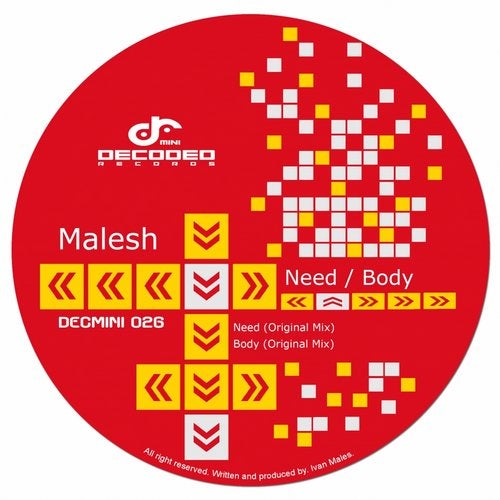 New release from Decoded Mini Records brings us producer and dj from Split, Malesh.
First track is a more low key affair, arranged for the floor, with a nice break near the end when it really fires. Think Juno 60 and old school vintage percussions and hi-hats with a nice vocal and stabs, and a good bassline.
Second one is a straight up percussive tech banger for the floor with a simple but effective arrangement, small fills and a delayed processed vocal hook.
Solid package, both tracks are A sides and tools aimed for the DJ.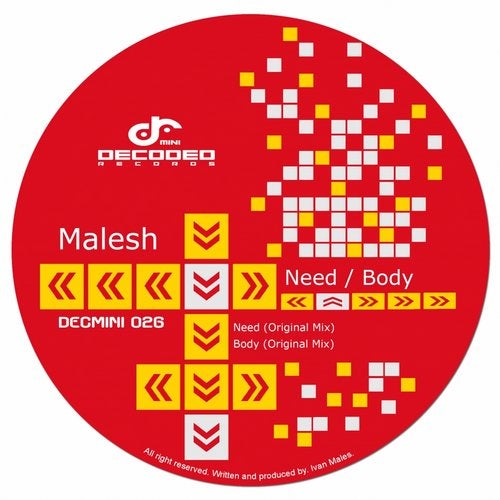 Release
Need / Body