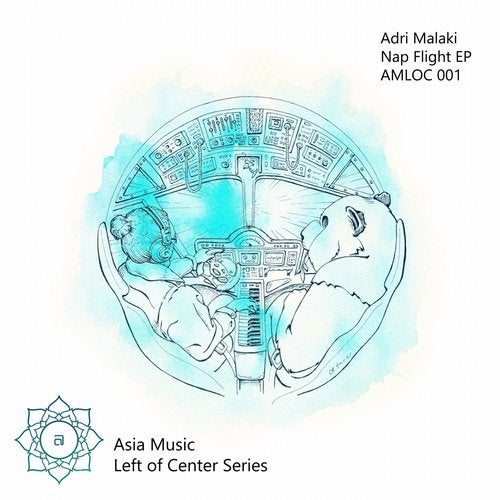 Exclusive
Release Date

2020-09-16

Label

Asia Music

Catalog

AMLOC001
ADRI MALAKI - NAP FLIGHT EP
For Asia Music's first release off their "Left of Center" series, Adri Malaki champions a gutsy, cerebral, floor-focused EP entitled, Nap Flight with a paired artwork produced by the equally-stellar, Sharla O'Hara.

Nap Flight
Armed with day-glow chopped up breakbeat with tidy low ends, Adri Malaki opens his EP strong and sharp. There's a masterful sense of fine-tuning found in Nap Flight, with beats propulsive and precise as well as an elastic back and forth in its deep cuts. Its bass treads thick and hangs back just at the right time, embracing an easy, playful and timeless appeal.

Ephemeral
Ephemeral is an inescapable jam, adorning a spectral wah that prevails throughout the track, essentially becoming its distinction and unfazed signature. It's a blissed-out, spacey cradle; the kind of song you'd seek out at the start or end of a heavy night. There is no urge to rush, no need to force. It lays just on the right side of a stripped, lay-your-head-back haze.

Flappin
A more menacing, heavier shift from the first two tracks, Flappin is Adri Malaki's dark deliverance; an irresistible tangle for peak time play. Its entrancing arpeggio spreads into fat kicks, shuffling rhythm, contrasting jolts and mechanistic bass with a buildup fit for a dance floor weapon.

Ground Level
The EP finishes off with edge-cutting, Ground Level, which is forged with an uninhibited tussle of hi hats, kicks and throbbing bass. Add to it its atmospheric feel and bubbling breakbeats and you've got a track made to make you move—a most valiant end to an ultimately-layered, head-high release.

Sharla O'Hara aka OK'Hara has been commissioned to produce the artwork for Asia Music's Left of Center series, she is a muralist/visual artist based in the Philippines. Her murals can be found all over the archipelago. Her art style ranges from decorative to contemporary-experimental but also rooted in traditional and media. Watch out for more of Sharla's artwork excellently complimenting this exciting series.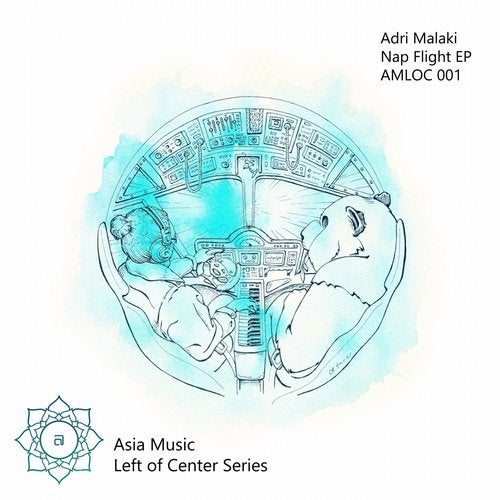 Exclusive
Release
Nap Flight
Release Date

2020-09-16

Label

Asia Music

Catalog

AMLOC001