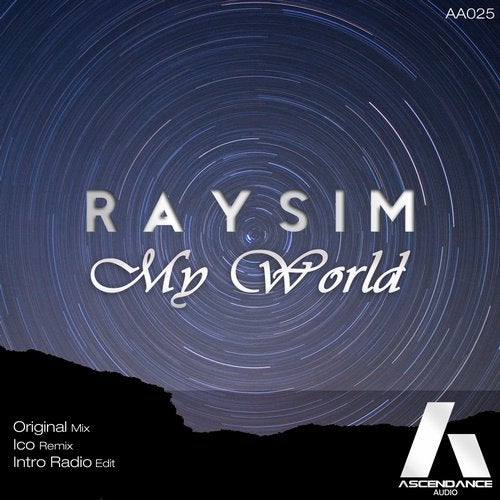 The venerable orchestral breakdown maestro RAYSIM is back with AscendanceAudio with another look into his world as he perceives it with 'My World'.

A stunning journey of sound is as usual a staple of this emotional dreamer and creator of masterfully crafted breakdowns, you shed a tear or are spiritually uplifted.

'My World' promises you that ultimate journey we remember Trance to be all about; and with the original mix topping 10 minutes, you know its old-school PROPER TRANCE that puts you in a TRANCE-like state, yet rest assured, coming from AscendanceAudio that it is unparalleled in quality of production as well.

Again we call upon one of our favourite uplifting 'fusionists' in sound and an 'honourary artist' on AscendanceAudio, Ico, to assist to bring a new interpretation and as always, he blows the roof off with his unique banging club geared basslines and kicks and immense overwhelming leads and claps. but an orchestra hides within that assault of rhythm and drive, because he makes a sublime breakdown that extends on as he brings that power back in the peak section with the added emotion of the melody re-envisioned... It's another great work of art by Ico...

In AscendanceAudio style, we close off a great package with a straight-to-the-point 'Radio Friendly' yet 'DJ friendly' as an 'Intro Mix' variation to get that emotion going from the minute you hit play!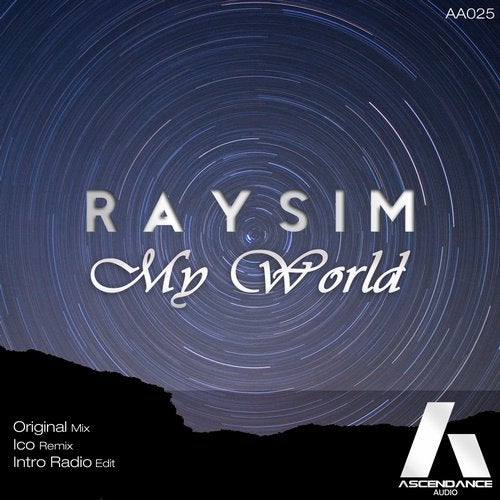 Release
My World