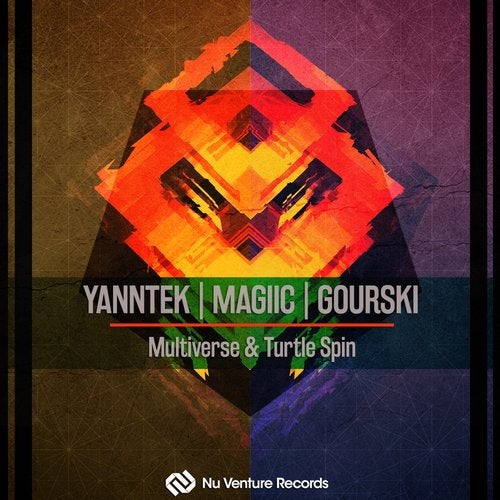 [A] Yanntek & Magiic - Multiverse:
Opening the release is Multiverse, a collaboration between German Producer Yanntek and Danish Producer Magiic, resulting in their first dual release together and a debut appearance on Nu Venture Records for both artists. Combining the production talents of both artists this energetic track features jagged synths and mysterious pads, alongside high tempo and abrupt Breakbeat inspired drums and an industrious bassline to complete this purposeful track!

[B] Gourski - Turtle Spin:
Rounding of the release is Turtle Spin from Russian Drum & Bass Producer and DJ, Gourski. The track begins by enticing you in with a subdued intro providing sharp persistent highs and atmospherically enhancing pads, before revealing the true nature of this heavy hitting stepper! After an intense escalating build up Gourski unleashes that deep dominating bassline. Before combining this with some electrifying and sinister synth work, as well as a Drumstep influence after the calm of the storm, which some may mistake as the break of this all consuming track!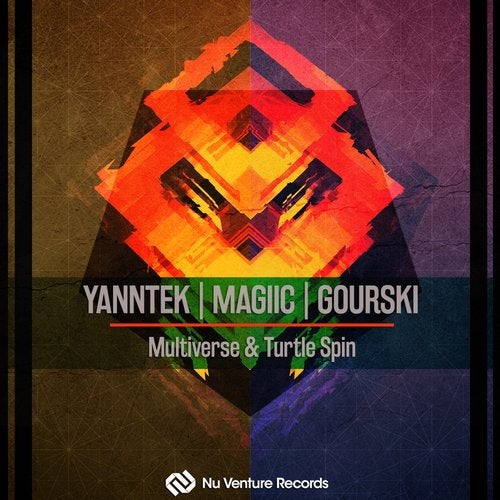 Release
Multiverse / Turtle Spin