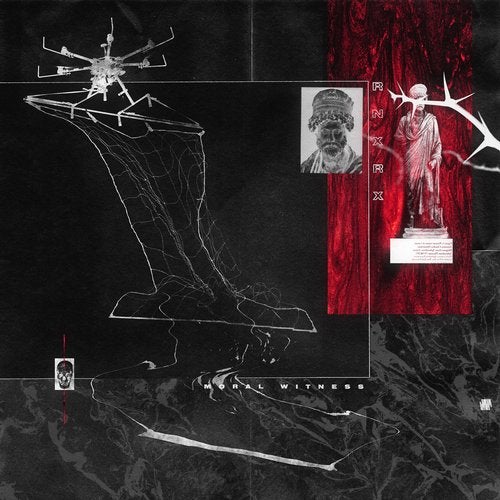 Release Date

2018-08-21

Label

Variance

Catalog

VAR036
Variance are proud to present our 36th release, this time we welcome to the crew, Barcelona based artist, RNXRX, with an incredible five track EP. Broken, Nosey, Industrial Techno is on the cards for this release, with a lot of variation throughout the EP.
A "Sound artist, producer and DJ born in Argentina and raised in Italy, and living in Spain." RNXRX is not new to making mutant industrial techno noise, he caught our eye a few years ago, at Variance we feel as though he is destined for big things, and we are happy to finally have a release from this incredible artist.
Moral Witness EP is crammed full of bangers, each track brings a different vibe to the table, but with a very distinct sound, that has been years in the making, this young producer will grace us again, thats a certainty.
Kicking off with the title track "Moral Witness" a beautiful broken beat banger, sets the tone for the whole EP, ebbing and flowing with perfection.
Followed up by "Orphan Locust", hard as nails, Industrial strength banger with eerie vocals throughout, really not to be missed, the whole release is just fantastic.
Onwards from that we have the first four on the floor banger, Ancestral Data Memory System III. While being a straight up banger it also has a unique groove, and continues with the authentic originality of the previous two, these are tracks that can only be made by RNXRX, his mind, his art.
Finishing off the EP we have two mixes of "_Eve of Iron (IVVI)" both of which keep on the "theme", intentional or not, of the EP, smashing through the walls of perception into another plain of sound. The "Reload Mix" being a lot slower then the "Original Mix" it flows fantastically and finishes the EP off with a demented twist.
This EP is one to behold. RNXRX is just getting started. Watch this space.