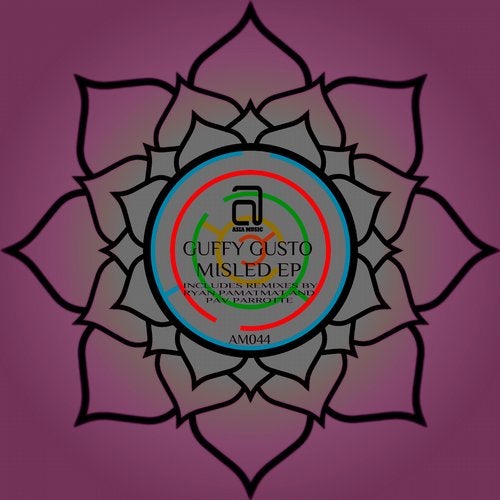 Release Date

2016-10-26

Label

Asia Music

Catalog

AM044
London-based Guffy Gusto takes centre stage for Asia Music's 44th release with his latest track, Misled, backed with equally enthralling remixes by Asia Music's Pav Parrotte and Ryan Pamatmat.

Misled boasts the kind of throbbing beat that commands attention from beginning to end. It starts strong with a crash sewn seamlessly with pulsating kicks and hats reminiscent of the body-moving, head-bobbing house thrills we've all come to delight our senses with. Less than a minute in and you're welcomed with deep, bumping bass fused with frequent albeit gentle chime peeps. It slows down, letting the ear-tingling sensation sink in then flawlessly transitions to a faster pace that stand as a refusal against predictability. Just when a sense of familiarity sets in, you're brought to a floor-ready rise paired with heavier bass lines, thicker kicks, bolder drops with a slight metallic undertone to blend it all in. Surprising and altogether enchanting. The track finishes off similarly the way it started, steadily thinning, letting the mesmerising melody linger until the very end.

Pav Parrotte's aural treatment takes its time for all the right reasons. It brings on the kind of pace that dawdles in the ears, teasing with punchy, playful snares and claps with a delicate bass undertone. Just as the kicks settle in, you're feasted with a vocal sample paired with a bottom-heavy low-end that doesn't fail to hypnotise, all while embracing the gentle chimes evocative of Gusto's original. Perhaps one of the victories of this remix is the rise that lets you hang on a little longer then lands you smoothly on a more melodic, bumping groove. It's solid, tight and knows how to make its way towards becoming that song you'd want to listen to after a long, unforgiving night.

Ryan Pamatmat delivers a techy, edgy and heady twist to Gusto's track — distinctive to the Manila-born, London-based DJ/producer's style. The track doesn't hold back with its sizzling bass, sharp hats and groovy deep lines, easily making it a guaranteed floor filler. Easily the outstanding part of Pamatmat's remix is it's hinted with a tribal rise, a bouncy build up and a heart-stopping pause, certainly nothing short of infectious and entrancing. The peak comes at just the right time and delivers you back to the signature house melody paired with pumping synth stabs you wish would never end. Sadly, it does but not without leaving a delightful aftertaste.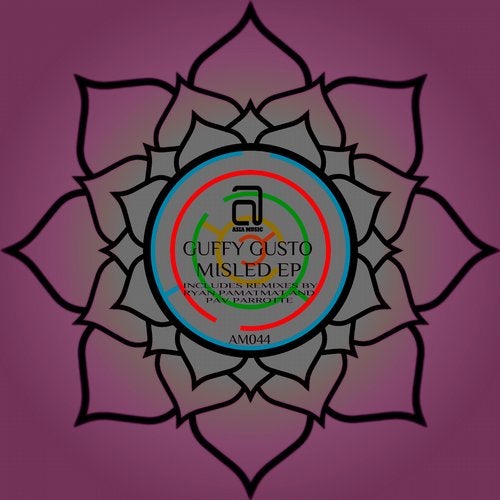 Release
Misled
Release Date

2016-10-26

Label

Asia Music

Catalog

AM044