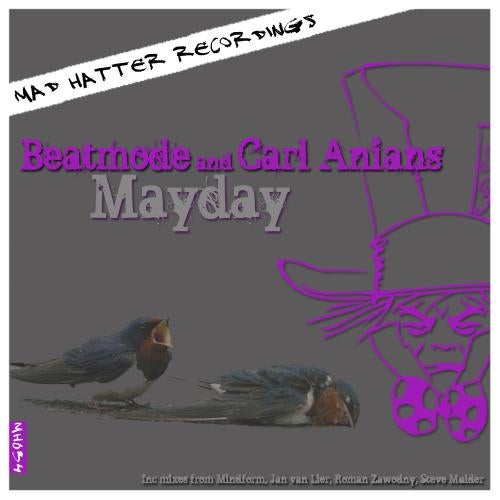 Mad Hatter Recordings delivers what could be one if its biggest releases to date with Beatmode & Carl Anians at the helm once again. The MH label bosses have taken things totally old-school meets new-school here and it works perfectly!!! Big room material here that will have the floor packed in a second! The featured original here stands out because of its huge breaks that include the vocal 'mayday mayday mayday' and a massive synth line that screams rave!

Mad Hatter brought in the big guns for this all killer no filler release and we start off the remixes with non other than the bad boy of the UK tech-house scene...Mindform!! With a slew of remixes and original releases under his belt, Mindform, AKA PJC Project truly knows how to bring the heat and whips up a storm here..slicing and dicing the original into a tribal tech-house monster for the ages. Clean, powerful and incredibly large. Mindform creates perfect late night fodder to ease the crowd into a groove that that transcends the mind body and soul..its pure magic. Deep in the underground we go and nothing can stop us. Rhythmical and very effective on the dance floor, Mindform's remix will take the crowd to another level with it's ultra tight drum layering and unbeatable effects. Mindform comes strong as usual, but this is extra special!!

Next up is Netherlands very own super star and Carl Cox favorite Steve Mulder who really packs a punch here!! This remix is ultra clean and the builds are phenomenal. Crowd control material here that includes sirens, clever vocal manipulation and ear piercing sweeps. One could totally see this being dropped at Space...the place is packed wall to wall....the track creeps in mix and the hands immediately fly in the air. This ladies and gentlemen is anthem party music. This is a brilliant remix from one of the most respected names in the biz. Give it up for Steve Mulder...he can't be stopped!!

Another name that has been getting bigger and bigger in the electronic music scene has been Jan van Lier who has recently recorded on Mad Hatter and power house label Definitive, John Acquaviva's well respect imprint. This remix once again hits its mark with a vengeance! Think super chunky bass line, catchy synth variations complimenting the main melody, vocals panning from left to right and you've got this Jan van Lier remix wrapped up. It's 100% peak time floor filler material that will destroy the club.This is edgy, futuristic, and pumping tackle for the prime slot at any big party....drop it and get down!

To round this release perfectly comes MHR-HRD boss Roman Zawodny who brings his tribal and techy attitude to the table giving a sonic beat down of mammoth proportions. Known for his big room floor packers, Roman kills it on this effort. Perfectly programmed filters, synths, effects and builds come together to annihilate the club or party. Check the intricacies of the breaks, from the dark into the light and keeping it oh so tight. Tough yet refined. This is deadly stuff here so don't be scared....drop it at 2am and there is no turning back! Stormer alert!!!

Mad Hatter Recordings coming strong here once again for a huge release that is all quality and completely dedicated to the true heads supporting underground techno in the global dance scene. We come twisted, large and we take no prisoners...We are Mad Hatter Recordings.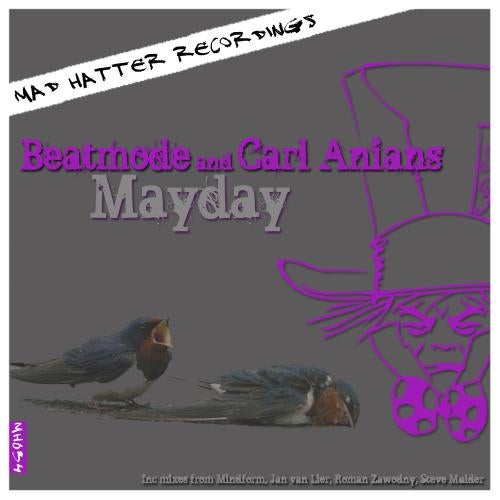 Release
Mayday