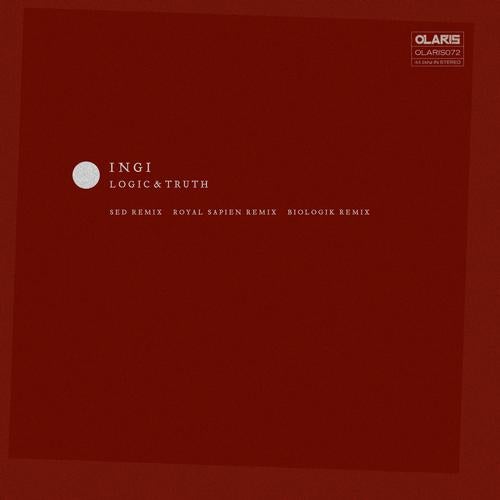 Good friend of Olaris Ingi returns to the label with his first solo release called Logic and Truth. The Icelandic native first came to our attention through his work with Funk Harmony Park. Breaking away on his own, his sound has developed into a soothing progressive tone that feels good. Logic and Truth floats with a dreamy vocal sample, smooth synths, and a solid beat.

Remixes come from Olaris debut artist Sed as well as staples Biologik and Royal Sapien. Sed's remix is their trademark heavy atmospheric chillout with all kinds of sparking electronic moments and an enormous, tricky beat. Their work on Particles has been exceptional and we're very pleased to have them here.

Biologik's remix is the progressive track you wish the DJ would play. It's ethereal, rolling, soft, and completely dancefloor-ready for the DJ brave enough to go deep. Real deep. Trading trainers for bunny slippers, Olaris head Royal Sapien treats the original with respectful kid gloves for an entirely ambient version made for soundtracks.

After nearly seven years of making music together, Olaris is very proud to release Ingi's first solo effort. We invite you to hang out and give it a listen.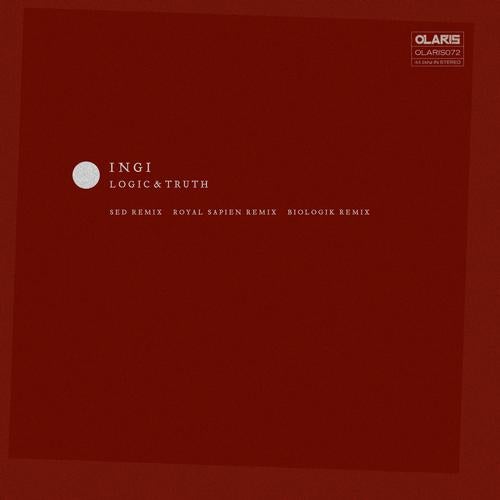 Release
Logic and Truth