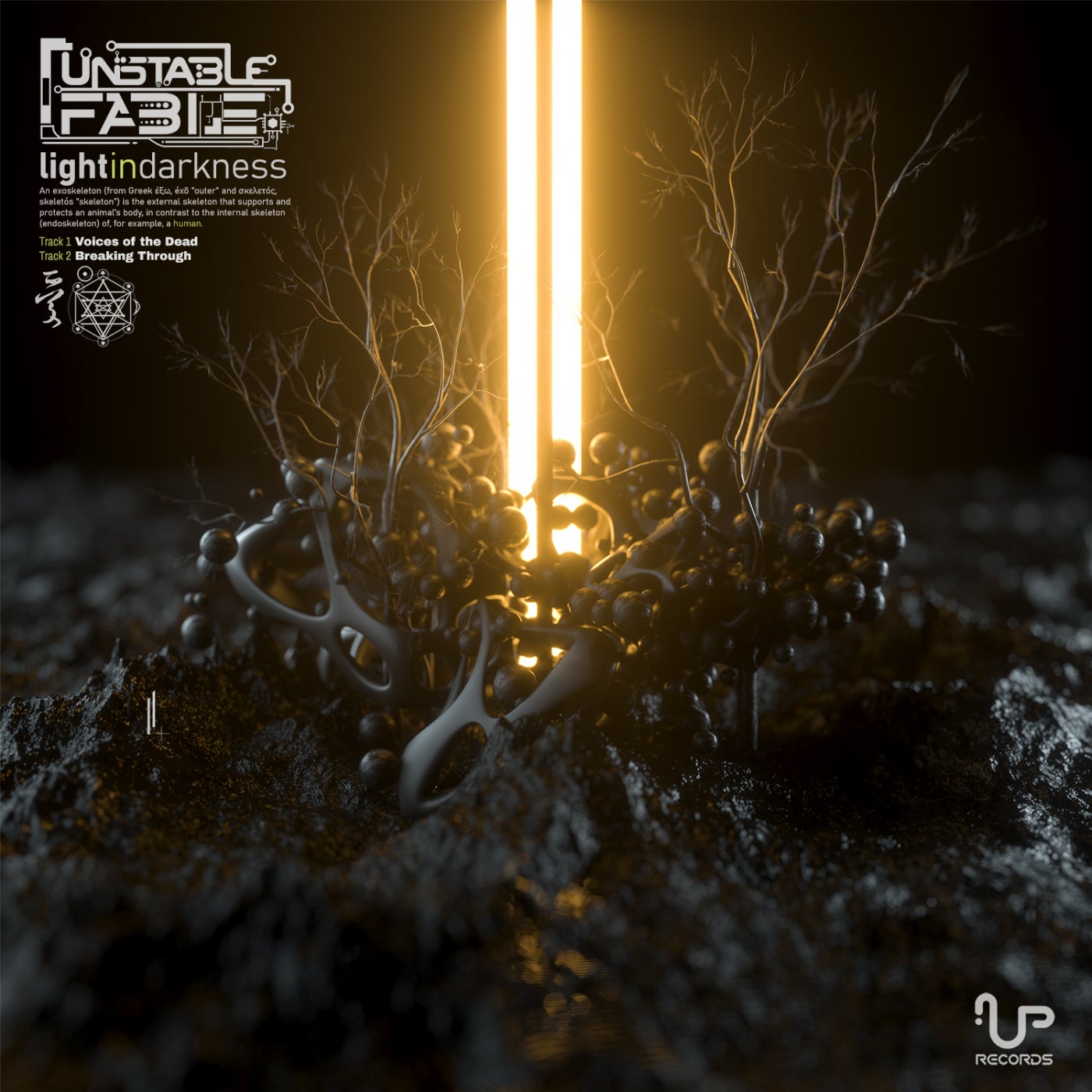 UP Records presents, 'Light in Darkness', the debut Psy-Trance EP of 'Unstable Fable' (Dylan Kevin McDermott) based in Melbourne, Victoria, Australia.

'Unstable Fable' centres his music around concepts related to the unstable world and period of history we live in. 'Unstable Fable' seeks to awaken the wisdom and power of our collective subconsciousness through evoking transcendental experiences of psychotic angst and bliss. 'Light in Darkness' was written entirely in Victoria's seemingly endless COVID-19 2nd lockdown in 2020. The EP is an answer to the question of how to survive mentally through such a dark period in history. It implores the listener to find an undying light and peace within oneself that the chaos of the world cannot extinguish. The use of progressive melodies evolving from dark and chaotic psychedelic sounds enables acceptance of the darkness. The 'Unstable Fable' EP encourages one to face the darkness of our world, so that one may learn and grow through it.

Track 1 - 'Voices of the Dead':
Inspired by the strength of our ancestors, who survived or lost their lives to far worse pandemics or historical events. This song enables the realisation that the same strength that ensured their survival exists within us, and will awaken in these times. This song's journey is a summoning of ancestral love and wisdom. The soundscape transforms one from a deep, reflective, and melancholy state, into an awesome feeling of empowerment and triumph over the forces of division.

Track 2 - 'Breaking Through':
This song has two main inspirations. One is the psychedelic experience of breaking through and seeing the 'white light' at the end of the tunnel, common in near death experiences. The second is the journey of breaking through lockdown. Intense psychedelic sounds and huge ground shaking drops simulate the intensity of these experiences, and the accompanying oriental melodies enable reflection as well as the absorption of wisdom from chaos. To break through is to be empowered by the perspective gained from these epic journeys. This perspective enables us to understand what is most important; love, community and forgiveness. This song employs one to understand the power that they have, in the small ways such as interactions with those closest to you, and in the large ways of our potential to come together in a revolution that heals the world.

This experience ends in the ecstasy gained from a long evolutionary journey. It invokes awe in the possibilities of the world and the mind. It beckons a continuation of the lessons learnt and a readiness to learn more. It leaves one with an undying self-love and resilience, readying them to ride forth into the chaotic precipice of human history.

Cover Art by 'Matik Design'.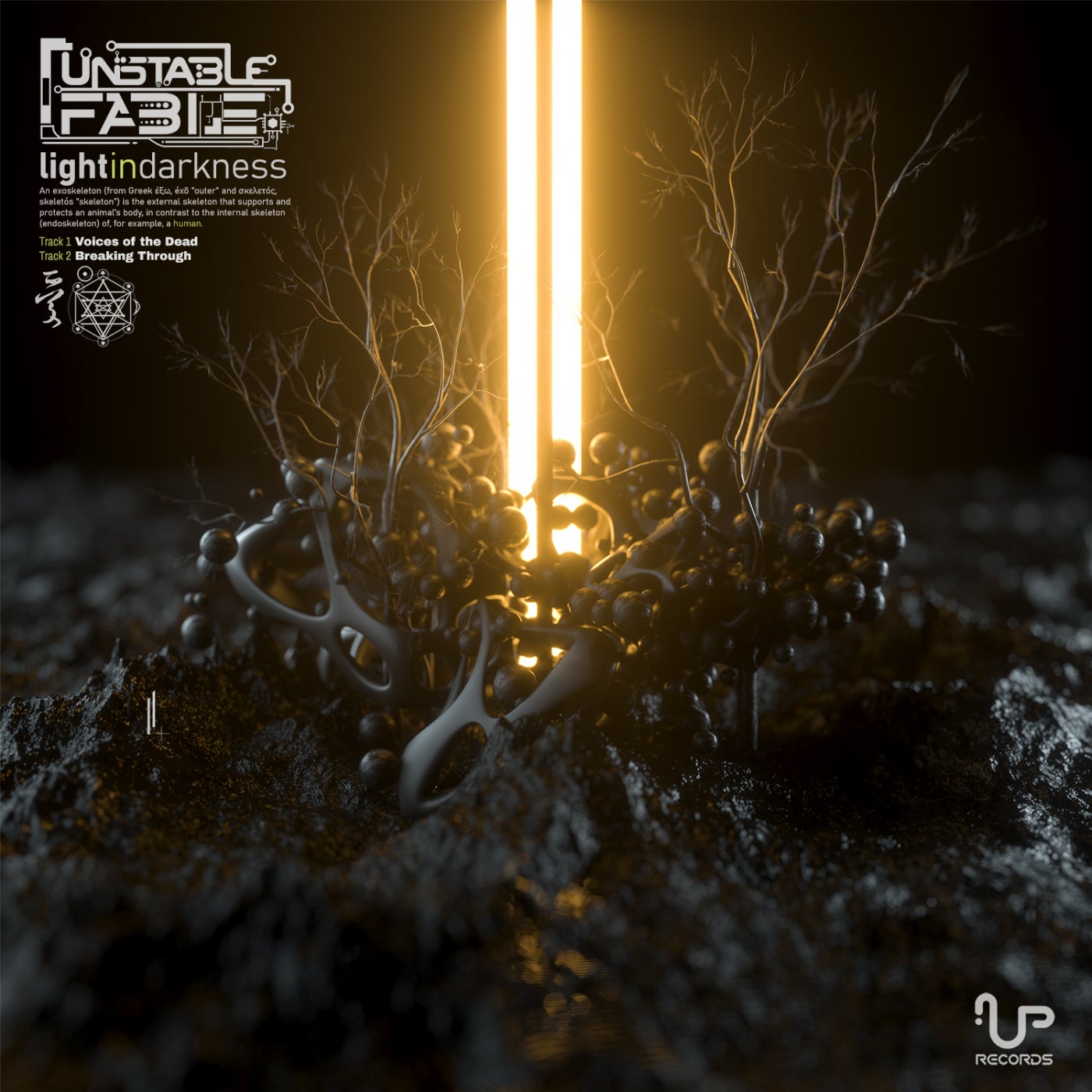 Release
Light in Darkness