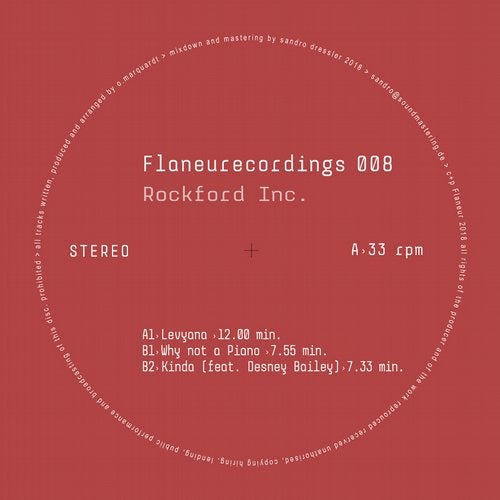 Hype
The new record from Flaneurecordings comes from Rockford Inc. His first release came out on Jay Haze's Turning Spork to later be followed up with another one on Hamburg label, "Baalsaal" along with diverse remixes for the Berlin's "Sonar Kollektiv".
Here, he brings us a 3 Track Ep with a long, deep a-side, the track spreads over 11 minutes, always changing while keeping the foundations strong.
He B-side brings us, "Why not a Piano", a classic call to the dancefloor deephouse number. The EP finishes off with the b2, a drum 'n bass oriented track with New York born singer Desney Bailey.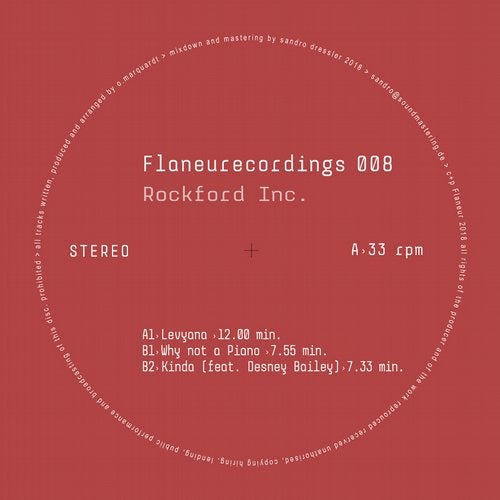 Hype
Release
Levyana