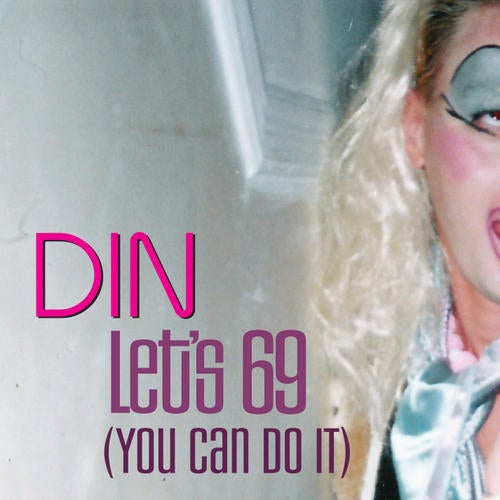 Recorded in 1995, Lets 69 was to be the lead single on DINs 3rd full-length STARBORN. Unreleased until now, it's a solid disco-clap happy ultra-melodic tune with full on DIN flavour. It sounds absolutely contemporary beside today's 'cosmic disco' scene. A dreamier Ambient Mix of the cut is also present here.

DIN was a minor sensation in the early 90's having a smash ambient/acid track out on DOVe/Ninja Tune ("Melonball") that was championed by the likes of Sven Vath, and 2 full length albums ("Fantastic Planet" and Decade Of the Brain") name dropped by folks like Moby and Orbital.

DJ REACTIONS (received Jan-Feb 2010)

Jask - Tampa, FL
Dope as hell

Robbie Hardkiss - Philadelphia, PA
back in the basement, deep faith, san francisco, mid ninetees, black lights, white doves, cozy friends

Gareth Richardson - Perth, Australia
I couldn't agree with the liner notes more.
This is so relevant now. What a fantastic
nugget to retrieve from the vaults. Love it:)

Raul Campos - Los Angeles, CA - KCRW FM
The ambient mix is sick! ...great tune!

Ken Webb - Birmingham, AL
Wow what a fantatsic re-release of cosmic disco tunes! I can't wait to try these out.

PC Synergy - Orlando, FL
Wow really spectacular vintage or perhaps
nu disco

DJ Nova - Greece
got the italo disco synth spirit that melted with italo house sound of early 90s. Totally the perfect spacy dub

Andy Wilson - Ibiza, Spain
still sounding fresh

Rob Wood - London, England
An essential reissue!

Pete Herbert London, England
yes some retro stylings going on here

Brandon (Properly Chilled Blog) NYC
Really cool sounds. I should have
gotten into Italo-disco back in the day.

Simon Ashton aka Baggy Manchester, England
Cosmic DIsco Blog Proper tops off stuff. Pass the poppers.

DJ Sabo - New York, NY
nice loungey disco vibes

Daniel Carter - Gold Coast, Australia
supa smooth. love it!

Clive Craske - Brighton, England
The You Can Do It mix is very pleasant, but
the Ambient Mix is a corker (though it's
really only the intro and outro that are
truly chilled).

Pete Ballotta (Sneaky Pete) - San Francisco, CA
Ahhh, '95 was such a good year...these
tracks are totally relevant years later.

Eric Duncan (Dr. Dunks) - New York, NY
Rub-n-Tug / Still Going
coooool.

DJ Russo - Boulder, CO
timeless emotional disco. this could have
easily been made in the early 80's and you
would never know.


BIO:

DIN (a.k.a Pupka Frey) is an original founding member of electronic groups Digital Poodle and Kinder Atom and was also part of seminal 80s act Rational Youth late 90's reformation. Originally DIN's releases were out in America on the same label as Kraftwerk and Future Sound Of London as well as on Ninja Tune/DOVe.

DIN's music is difficult to pigeonhole but is generally an eclectic mix of synthesized, often up-beat, frequently all-instrumental tracks. For the first time all his original singles and unreleased material from 1994-97 are being issued on Beatport, a virtual goldmine of italo-house, cosmic disco and ambient trancey techno that was a blueprint for the genre back in the early 90s.

This massive treasure trove of unreleased songs and remixes were released digitally worldwide from DIN, with a total of 8 new titles now out including a a live recording from 1996 as well as a disc of 'karaoke' cover versions of 80s tracks.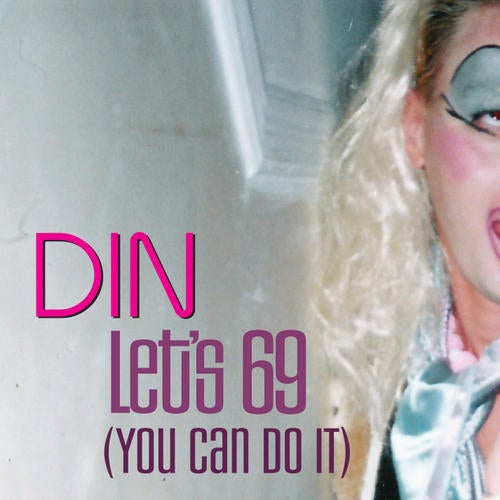 Release
Let's 69 (You Can Do It)