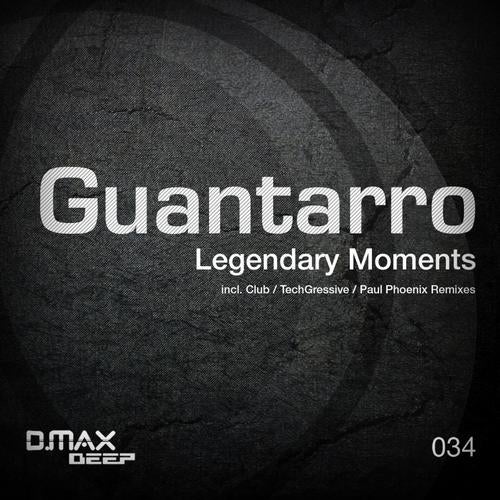 Release Date

2013-02-18

Label

D.MAX Deep

Catalog

DMAXD034
Guantarro is a electronic dance music project of two dj/producers
living in Minden and Weeze, Germany.
In 2005 Benjamin (aka Scesada) and Gustaw (aka Veetro) met the first time
in the internet as they was searching for a live trance energy stream.
After this meeting both knew that they loves the same music
and favor the same djs like Tiesto, Armin van Buuren, Paul van Dyk,
Blank & Jones, Ferry Corsten, Sander van Doorn etc.
Some months later they had the first real meeting.
They started the turntables and mixed many many hours.
Benjamin was more the typical Vinyl dj.
Gustaw more the digital and cd dj.
So they started to play in all kinds of djing together.
Now both are Vinyl, CD, Final Scratch and Ableton Live djs.

Veetro started to produce his own trance tunes in 2005.
He did upload his tunes to different German contests.
After that he gets his feetbacks and did it better every time.
The German trance scene was not comparable to the International trance.
Not enough success.
In 2005 Veetro broke up to produce alone.

2007 Veetro and Scesada had the idea to create a electronic dance music project.
The idea was it to create a Name adapted to many music genres like
Trance, Progressive, House or Techno.
Also the idea to play a big band width of impulsive electronic dance music.
They did. Guantarro was born.

In November 2007 Guantarro started his own dj radioshow names Electronic ReVisionz
broadcasted every 2nd Tuesday 2 hours long on GlobalBeats.FM.
djs like Gabriel & Dresden, Martin Roth, M.I.K.E. Alex M.O.R.P.H.
Woody van Eyden, Ronald van Gelderen are broadcasting there, too.
Sometimes Guantarro invites guestmixers like
Cosmic Gate, Ali Wilson, Soliquid, Markus Schulz or Paul O'Sullivan.

In April 2008 Guantarro also start to play a monthly Special on
www.Afterhours.FM and stoped it after a frw months.

Veetro and Scesada are producing together as Guantarro.
You can listen to some tunes in the player.
In april 2008 Redux Recordings released a Guantarro tune.
Its not a pure Guantarro release yet.
But its a great, deep Guantarro Remix of "Ian Buff - Sincere".
In 2009 Guantarro also made some fantastic remixes for Nightrun by Myranno.
You can buy the tunes in stores like trackitdown.
check out the guantarro releases part on the left side of this page !!

Guantarro's influences are very different kinds of musik.
If you tune in to a Guantarro broadcast you will hear fantastic sounds.
Mostly started with progressive house and progressive trance,
changing to trance, tech-trance and techno in one set.
Its always like a yourney into all electronic dance music genres
but its always the Guantarro style.
When you listen to a Guantarro release you will hear deep tech-trance based sounds.
It can also sounds more into progressive trance or melodic trance
but we will keep our basic style.
The most influences in the creation of music comes from producers like
Markus Schulz, Dj Preach, Mat Zo, Sied van Riel, Sander van Doorn and Leon Bolier.
We always try to be better and to create high quality electronic dance music for you.




Original Mix

After featuring a remix on a earlier release they are now here to deliver the first own track for release on our sublabel. Full packed single here with three different mixes on their own side. On this mix we got deep and catchy sounds to recreate your mind.

Club Mix

On this mix we got also dark deep catchy sounds with some meldodical attitude on top. Delivering more clubby sounds on this one plus a calm down moment inside the break. Will fit in many sets.

Guantarro's TechGressive ReVision

Inside this mix you will travel into a totally different world as in the other mixes. Pure deepness with a decent use of beaty elements just focused on the things that matter. Pure deep evil inside the breakdown you can't miss.

Paul Phoenix Remix

This one is surely a mix for all the lovers of freaky sounds and the brightness of progressive soundscapes. Delivering a stunnin clubby orientated remix here with pure evil sounds. You can't miss this one in your set.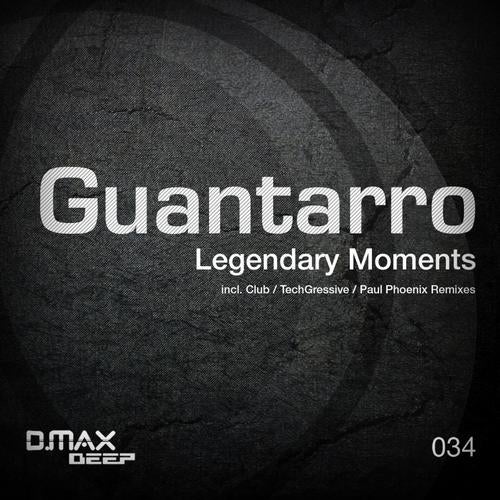 Release
Legendary Moments
Release Date

2013-02-18

Label

D.MAX Deep

Catalog

DMAXD034