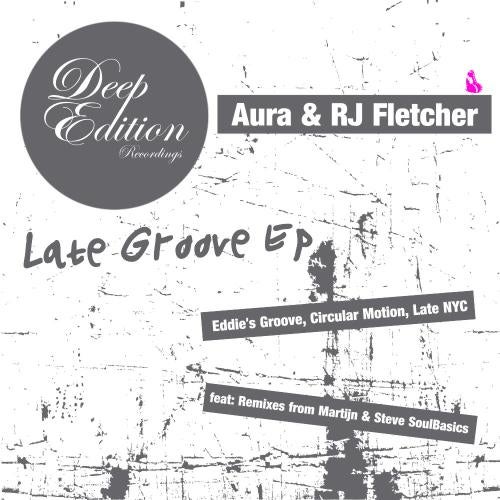 First up for the newly formed House label Deep Edition Recordings is an outstanding release, featuring Aura & RJ Fletcher, two young lads based in Leeds & Manchester simply blessed with the musical goings on in their local clubs, are ready to make their mark. This release shows there love and passion for all things deep dark and eclectic.
Eddies Groove fits the bill; there joint production skills blend seamlessly to give us a deep dark relentless groove with lovely Rhodes stabs & somewhat old skool vocal snippets to keep heads moving on dance floors and terraces this summer, Label head Martijn and Steve SoulBasics couldn't see it pass without putting their own sound to this awesome package and have both added remixes.
Circular Motion by RJ Fletcher carries on the groove in fantastic style this lovely warm summer Houser with its amazing raw percussion just wrap's you up in its sound right from the beginning, This track would not be out of place as the sun sets in Ibiza. In fact Circular Motion is perfect for such an occasion anywhere in the world.
Late NYC by Aura (Jordan Bruce) is every bit of summer with this funky little groover. It feels fresh and uplifting and it's hard not to nod your head to this brilliant piece of music, and is perfect to round off Aura & RJ Fletcher's Late Night Groove Ep.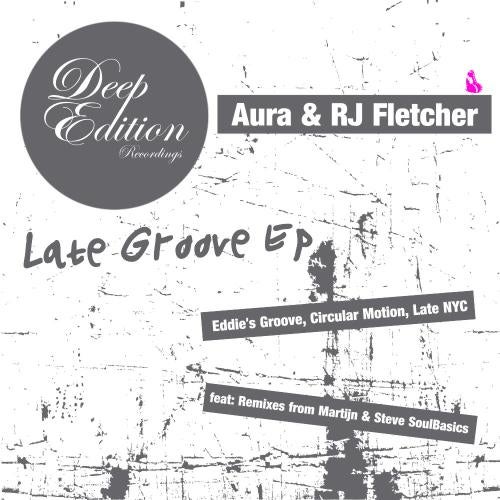 Release
Late Groove EP