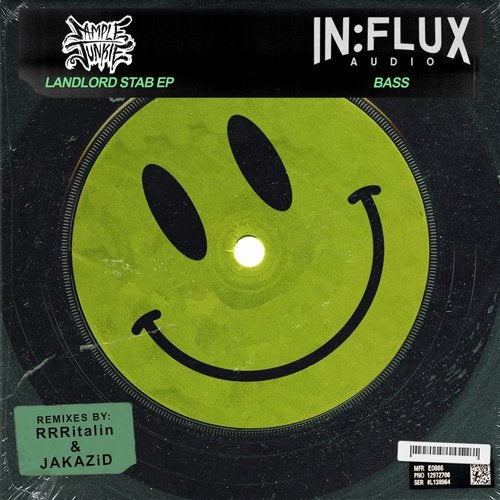 Sample Junkie is back on In:flux Audio, and he means business!

It's been 3 years since his 'Appropriate Your Culture EP' took the UK Bass scene by storm and he's been super busy since with a chart topping release on Chip Butty Records, his 'Presents...' compilation & remix for RRRitalin on In:flux Audio in 2019 and of course, the resurgence of Mutant Bass Records which he is now co-managing with Kanji Kinetic.

Here Sample Junkie is channelling the 90s with a full on sonic bass assault laced with rave stabs and synths that brings to the forefront the new sound he has spent the last year developing whilst still retaining his Mutant Bass roots. This is something that will please both the bassline afficinado and old skool ravers of the Bangface main room. Top raving all round!

On remix duty Sample Junkie has called his Mutant Bass brethren to the fold, with RRRitalin returning to In:flux Audio following his excellent exploits on the label in 2019, plus one of our faves in the form of JAKAZiD making his debut on the label. RRRitalin takes 'How I Flow' and makes it wonky in all the ways he knows how, with a splash of distortion and 4x4 drums that drive it into new territory. JAKAZiD is not one to be upstaged, so to ensure this he reworks lead track 'Get Fucked' into a 170 BPM monster that closes out the EP in style.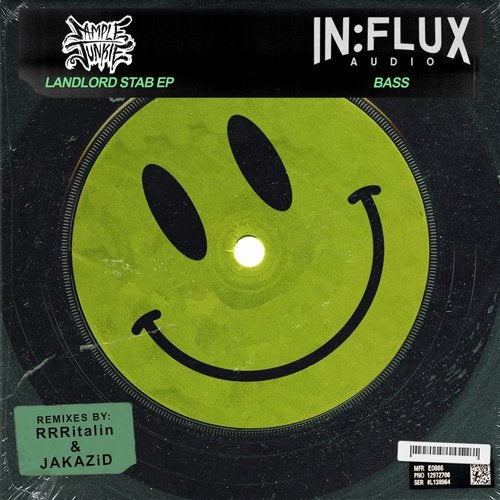 Release
Landlord Stab EP