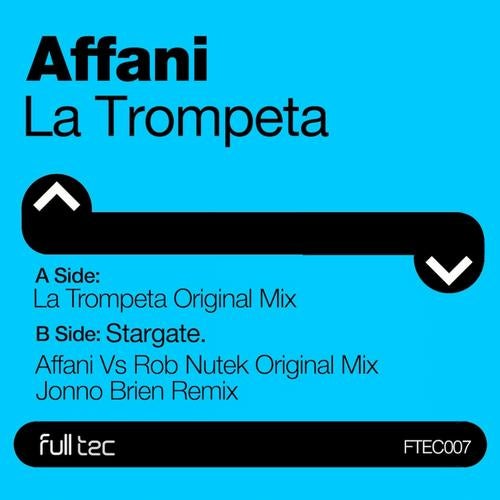 Welcoming back on the label this time with his own original work Dj
Affani with his superb Ep La Trompeta.

Kicking of with Trompeta this track just drives from the get go with
sweeping filter action and driving bass with a nice latin feel to the
break this is sure to be a floor filler.

For the B side Affani teamed up with Rob Nutek to create this cool
tech house track Stargate. It just grooves with an infectious baseline
with nice builds and drops this one is a shaker. On remix duties is
label anchor man Jonno Brien with his sound of Tension & continuous
builds that just keeps going this one is a rocker.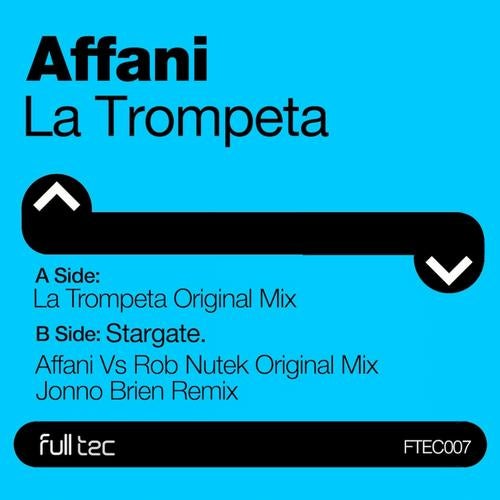 Release
La Trompeta EP