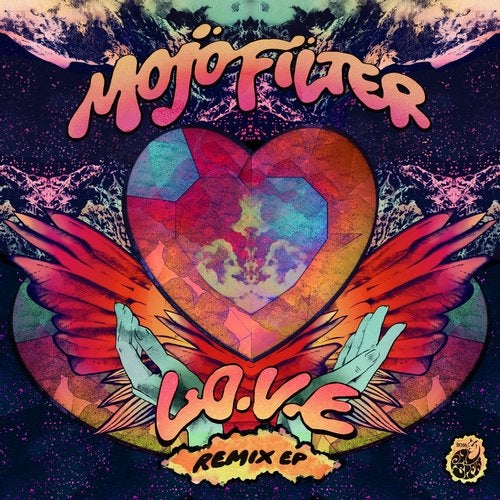 Mojo Filter brings forth a collection of select remixes from his recent album under the L.O.V.E remix E.P.

Remixers were carefully selected to craft their own take on Escape Aid tracks, bringing their own story and furthering the adventure trail.

Opening with the original feelgood anthem L.O.V.E, this lucid groover rolls along with its tickling percussion, heady pads and cuddling bass lines. The radio edit delivers a more intimate rendition that just keeps on giving. Well, that's the beauty of L.O.V.E!

The acutely revered MUSHROOMS PROJECT have gracefully submerged this album highlight, L.O.V.E, into a psychedelic wonderland of liquid bongos, otherworldly chants, and a curious medieval synth line that quite literally transports you into another world. Blinding stuff!

TYTHE conjures a distinctly nomadic journey of warm hides and makeshift camps with his wild rendition of BOOM BOOM. Evoking wonder and intrigue, we lollop and dance around mystical fires under expansive luminescent skies - witchy brews in hand.

OLAF STUUT eeks a decidedly more 'cave rave' approach to BOOM BOOM, with crumbling percussive stalactites and eerie reflective melodies advancing the journey underground into the depths of earthy techno. Olaf is one of the most creative minds in electronic music today. His intricate productions and confounding use of dynamics and harmonics put his work in another dimension. His rework of BOOM BOOM is an emotive and veering journey of pulsating, low-slung bass and dizzying pads that draw the listener into his world beyond worlds.

Lo-fi agent of groove LEROY has turned the bad trip that is ACID LAND around to create a veritable feast of positive psychedelic brain food. The acoustic sampling is so charming and hypnotic that joining the cult is a natural choice. The magic of this rework lies in its simplicity. It rolls and rides a sweeping rainbow synth that delivers pure sonic gold to the ears. Like nothing you have ever heard. Mojo has ever so slightly embellished this gem with some signature psycho-acoustics to serenade you further down the rabbit hole.

To close the E.P we have stalwart and mega-mind DKS at the helm. DKS has been producing and mastering the greats for many moons. This production guru only ever remixes tracks that have been trialled by the fires of the great serpent and this remix is nothing short of an Aya trip through the deepest jungles of your mind. The driving groove and full-bodied pads will elevate your entire being into higher realms where you will face a breakdown that will drop you into a diamond light of dancefloor bliss. A quintessential remix nodding to the original but taking a whole new trip.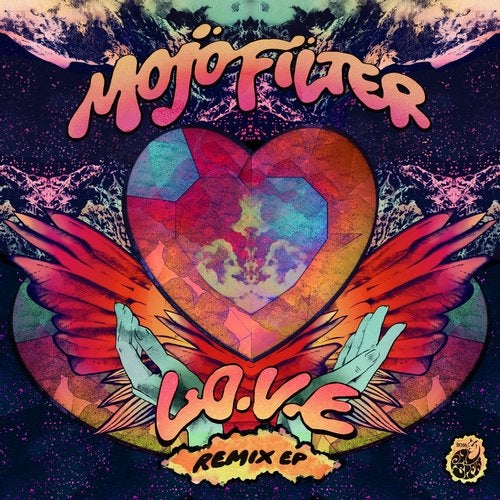 Release
L.O.V.E Remix E.P