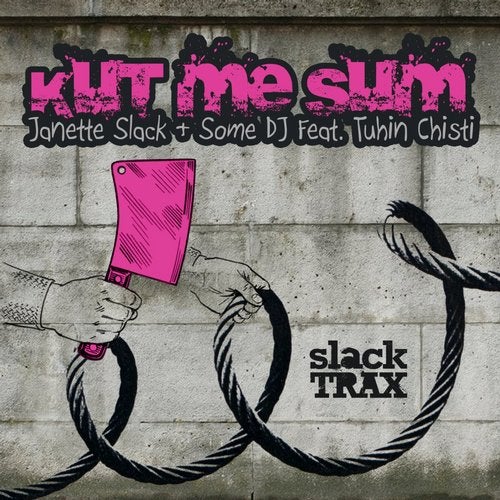 Release Date

2014-06-25

Label

Slack Trax

Catalog

STX004
Slack Trax is back after a year's hiatus – relocated, resettled, revitalised and ready to get re-rubbing from the musical melting pot that is Hong Kong.

Bursting forth, Phoenix-like, from the stone egg of Hong Kong's barren rock, Slack Trax clearly has unfinished funky business, kick-starting the summer with 'Kut Me Sum'.

Any way you slice it, this collaboration takes up the slack, cranks up the stacks and goes Bruce Lee on the breakbeats in a chop-socky free-for-all between 'Girl in Black' Janette Slack and Ghetto Funk fixture Some DJ, with Pressed Records owner and Foreign Beggar affiliate Tuhin Chisti in full flow on vocals.

After 15 years in London, Eurasian Slack has retired her cheekbones, whalebones and funk-laden breakbeat-backboned sets as implements of pleasure and pain at famed club Torture Garden to unleash her musically mature self on her native Hong Kong and its Asian-Pacific neighbours.
Some DJ and Slack unfurl their sonic Ginzu knives to make the kindest kuts, keeping it tight, right and mighty real, conjuring a chugging, relentless bass-bathed woofer-wobbler that will loosen the rustiest caboose and is more fun than sipping Grey Goose while watching 'They Call Me Bruce'.
Herein lies the re-rub: A veritable United Nations of breaking breakbeat news from German funsters Funkanomics, London A-lister B-Side, Bristol's resourceful Ways & Means, Chamber (Bristol town to Taiwan with a bullet) and Zouk's Blastique from Kuala Lumpur all etch their grooves into the tune and draw their respective lines in the sand.

Kut Me Sum?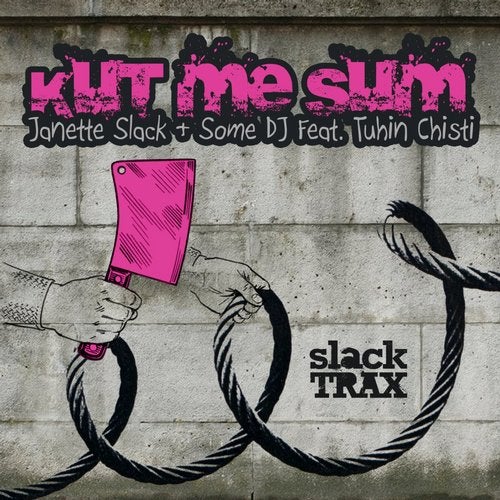 Release
Kut Me Sum
Release Date

2014-06-25

Label

Slack Trax

Catalog

STX004