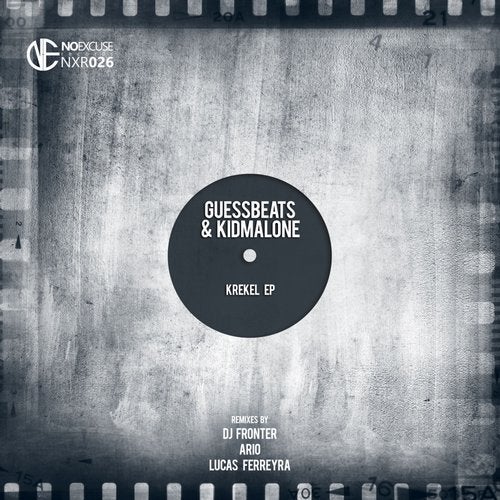 Guessbeats & Kidmalone - Krekel EP

This autumn, NoExcuse Records are excited to welcome Guessbeats and Kidmalone with their fantastic five track EP, "Krekel". Previously being featured on NoExcuse Summer VA last year, we are thrilled to have the Dutch duo back with two stomping originals, and three powerful remixes.

Starting off the EP is the first original, "Krekel", featuring a warm groove that forms the bedrock for the track. Building up further with tasteful percussion and a distinct vocal motif, the tension in this track continually heightens. Tense breaks are then followed by big drops that lead in to a bass driven groove, gearing this track to get the crowd going in the early hours.

"Krekel" is complimented further by an energetic remix from DJ Fronter, and a percussive roller from Lucas Ferreyra. DJ Fronter introduces his signature heavy kicks, as well as fortifying the underlying bass to form a powerful peak-time tech-house slammer. Augmenting a stripped-back rendition of the original with a variety of percussive elements, as well as capturing the mystique of the vocal motif, Lucas Ferreyra's uptempo remix is the ideal late-night roller.

The second original "My Friends" is a soulful grooving track that is made to get the crowd dancing. A thick bass riff and fast-paced syncopated snares form the core of the track, driving it forward. A prominent vocal excerpt teamed with a pulsating rhythm section swells up the tension through the breakdowns, whilst holding a sustained release of energy with every drop.

Italian producer Ario offers a hard-hitting remix of "My Friends" with the mood being shifted from the pulsating rhythms to a fast-paced, fat bass groove that reverberates throughout the track. The notable vocal excerpt is emphasised further throughout the remix, seizing the soulful foundation of the original. This low-slung track is best suited for early-hours or late night application.

"Krekel" EP by Guessbeats and Kidmalone, exclusively brought to you by NoExcuse Records.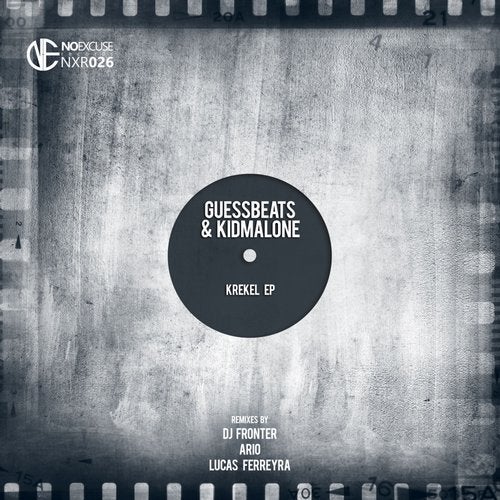 Release
Krekel