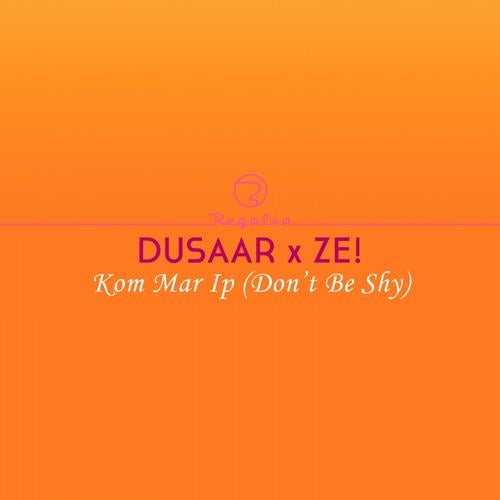 Release Date

2013-10-28

Label

Regalia

Catalog

RGL014
This summer a popular music show on Belgian TV station "Acht" called "Festival Express", hired Dusaar and Malaysian glam queen electro diva ZE! to highlight some festivals with short covers of artists performing. Amongst others, they did a version of a song by 't Hof Van Commerce - Belgium's biggest, most succesful hiphopact, more specifically their iconic hit song "Kom Mor Ip" from 2002, a classic in those parts. King DJ, Regalia's head honcho, is also one of the 3 members of 't Hof. They liked it so much that he decided to contact them and asked for a full version to release.
This one might be the odd one out in the Regalia catalogue so far, but the Regalia crew really wanted to do it.
Dusaar studied music production in Australia, where he met ZE!. She's a huge star, not just in Malaysia, where she's won music awards and topped the charts, no, the girl's so damn glam, she pisses glitter worldwide, with co-ops with people ranging from none less than Diplo to Mos Def, Joachim Garraud, to Gomma boss Munk. She's set and ready to go for a huge breakthrough; mark these words...;
On remixing duties, there's Regalia regular Bobby Ewing from Martians a.o. to do his magic, and boy, did he deliver! This one might be most suited for regular Regalia clientele, with a first class balearic groove that'll have you press repeat more than once. Vibe! There's also the 4T4 (a.k.a. King DJ) remix that'll have b-boys and girls breaking in the streets like it's '83, blasting this one out through towering boomboxes. Just hear that 808 kick!
Stay tuned, bitches, this one's got HUGE written allover. We're ready to rock.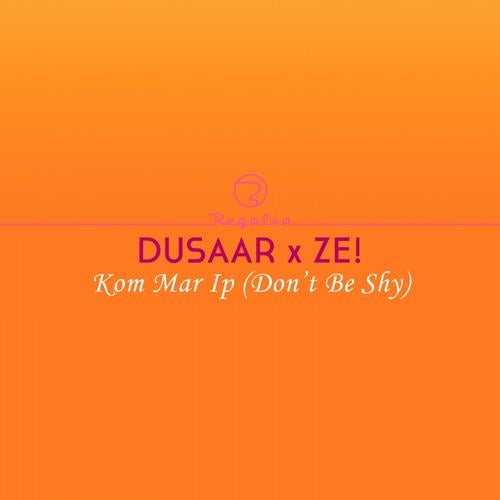 Release
Kom Mar Ip (Don't Be Shy)
Release Date

2013-10-28

Label

Regalia

Catalog

RGL014