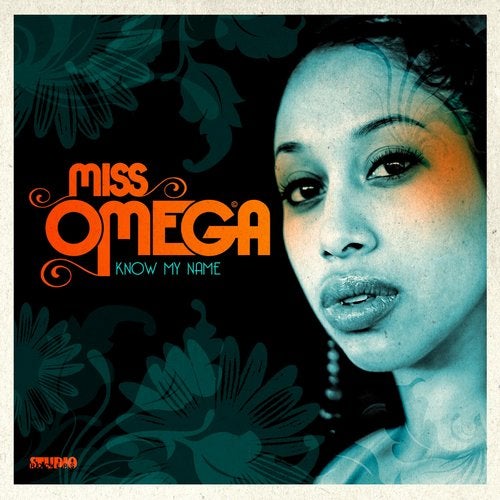 Ms Omega, aka Elisa James, is the lead vocalist of Afro Omega, a groundbreaking reggae rock band that formed in Salt Lake City, Utah in 2003. The group played hard to build a loyal and growing following, enjoying rocketing success, gigging all over the States from San Diego to New York City with other legends such as Toots & The Maytals and The Mad Professor. Ms Omega has also collaborated creatively with Sly & Robbie on "Got This Feeling." The sensational "Know My Name" off the massive Pick Up The Pieces EP went down a storm to critical acclaim due to its headily psychedelic dubby groove, effortlessly unruffled sonic ambience and hypnotic female inflection. Ms Omega, who is currently touring the States with Afro Omega, continues to offer an unforgettable melodic intensity and provocative lyrical depth create powerful live sound experiences that have earned a dazzling reputation for filling dancefloors.

Studio Rockers' release of "Know My Name" has its origins in the distant past of a few years go; surfing the internet highways, label boss Tony Thorpe immediately fell in love with the evocative potency (and striking photograph!) of Ms Omega herself. Despite learning Miss Omega was a married woman, he immediately approached Afro Omega to license the track as a single. Tony was compellingly reminded of the heavily intoxicating vibes of Dawn Penn's "You Don't Love Me" and Sade Adu's harmoniously expressive capabilities, and the fact that this mesmerizing track's solo release has taken a few years demonstrates its irrefutable endurance of the test of time. Put simply, its emotionally-suggestive yet serenely-conveyed bassline coupled with the irresistible soaring femininity of Ms Omega's vocal expression are effortlessly underpinned by spacey minor keyboard triads, a captivating guitar riff and a muscularly flowing drum performance - making for a tune to suit an infinite range of moods and environments. For some electrifying remixes of this huge track by Wookie, The Widdler and The Moody Boyz…watch this space!

WOOKIE REMIX
North London's Wookie (Jason Chue) is arguably the most talented producer to emerge from the UK underground music scene to date, and is credited with being the creative force behind some of the most memorable beats of the 90s. Heavily influenced by his father, who was a producer and also a soundman for the Metalheadz, Chue bought his first keyboard in 1990 and began his career with reggae's Wayne Marshall in 1991. He produced the majority of '90 Degrees and Rising,' Marshall's debut album, which topped the Music Week dance chart for three weeks and the Urban Street Chart for 8 weeks in 1994. Chue subsequently spent ten years crafting cuts of reggae, R&B and drum'n'bass as an in-house producer with Soul II Soul guru Jazzie B in the outfit's Camden Town studio, immersing himself in the rough urban breaks of nascent UK garage from 1997 onwards, and his distinctive Wookie sound was originally established in the late 90s remixing tracks for Destiny's Child, Public Enemy and Nas to name just a few. His debut album, 'Wookie,' was released in 2000 and hailed as 'a soul masterpiece' with a contemporary twist, as well as being 'the first truly essential and definitive UK Garage album.' While he has worked with an exceptionally diverse range of massive industry names including MJ Cole, Nitin Sawhney, Roni Size, Sia, Faithless and DJ Zinc, his other accolades include Ericsson's Best Newcomer Award, and a MOBO nomination for Best Producer. Yet perhaps the biggest credits to Wookie's name are the pervasion of the UK garage scene with his distinctive brand of innovation, and his sheer durability in continuing to expand upon a prolific career that has already spanned two decades.

Wookie infuses Miss Omega's 'Know My Name' with a dynamically metropolitan spirit, successfully retaining the original reggae tune's evocative sentimentality while simultaneously lending it undeniable fortification with characteristically buoyant beats coupled with a darkly gliding synth motif. Gradually building from a linear rhythmic foundation, it is the precipitous divergence between Miss Omega's sky-scraping feminine vocals and Wookie's shadowy urban pulsation that lends this remix its exclusive individuality. The original's unruffled minor triads and coolly composed acoustic bassline are replaced with the urban urgency of a dancefloor sensation, and the track reaches its pinnacle as the vocal draws to a conclusion. The tune's gradual deflation brings it to a close with an impressively subtle form of symmetry, as it is adroitly reduced to a soothingly solitary pitched-up rendition of its original thematic synth chords. Ultimately, this track demonstrates not only the exceptional results achievable through transatlantic artistic collaboration, but also the sonic variability that can be attained through generic intermixture by instilling a reggae marvel with the distinctive vitality of the UK dance scene.

THE WIDDLER REMIX
Hailed as one of the most innovative contemporaneous dubstep producers, The Widdler retains the now almost retro-antiquity of nineties garage production in his artful mixes. Born in Tel Aviv and currently residing in New Jersey, his international plethora of influences and inspiration colour his work with the assuaging balminess of blue-mood sonic harmonium, while simultaneously retaining the spontaneous gravity, menacing bass and fervent percussive elements typical of UK dubstep. Following his sold-out release of "Sensi Samurai", Studio Rockers are proud to present an artistic feat of collaborative endeavour with his sparkling new remix of Miss Omega's massive tune.

While the progression between an established reggae tune and a dubstep rework seems one of natural fundamentalism, The Widdler's take on 'Know My Name,' surprisingly retains the some of the characteristically mellower elements of the original, deftly drawing the listener into a domain of unruffled serenity, offsetting the harmonious resonance of the female vocal with the extraordinarily immersive realm of established rhythmic momentum and powerful subfrequencies. Idiosyncratic atoms of higher aural energy at times permeate the soundscape with seemingly random periodicity, serving the adept purpose of retaining the listener's complete intrigue and rapt attention, while simultaneously magnifying the expansive auditory experience. In short, The Widdler subtly accentuates the acoustic elements of Miss Omega's 'Know My Name' by skilfully delineating the track in terms of contempo musical machinery, a deftly suggestive shift that takes the track into previously-unchartered sensatory terrain.

THE MOODY BOYZ REMIX
Tony Thorpe is best known for his acclaimed Moody Boyz output, as well as for setting up a host of independent labels including Warrior Records, BPM, Language Records, and his newest imprint Studio Rockers. His productions remain at the cutting edge, including recent remixes for artists including Amy Winehouse, Erykah Badu, Lee Scratch Perry, Roots Manuva and Bloc Party. He also curated the 'Dub Step Chronicles' for Massive Attack's Meltdown Festival, and continues to keep busy with DJ appearances around the world. Tony Thorpe is one of the British music milieu's true mavericks and has been surfing the contours of echo drop dub since he first started fusing tape-looped noise with earthbound funk as 400 Blows over 20 years ago. Back to 1987, and Thorpe released the first UK acid compilation, Acid Beats, and soon after launched his acid guise Moody Boyz with the funk-fried 'Boogie Woogie Music' on his second acid house compilation Acid House Volume One. Moody Boyz released a series of groundbreaking house cuts from the B-Boy-meets-techno hit 'Acid Heaven / Acid Rappin' to the groundbreaking LFO bass attack of 'Funky Zulu,' although it was 'Journeys into Dubland' that became Thorpe's defining pinnacle thanks to its fusion of acid house, reggae, dissonant noise-scapes and a heavy dose of dub medicine.

The Moody Boyz' remix of 'Know My Name' lends Ms Omega's vocal a more calescent energy, purely due to the lucid dependability of its boisterous, bolstering bassline. It seems only natural that a trailblazing spearhead of the genre of dub should be one to reconstruct the soulful precursor to this experiential achievement, in a version that compels the attentions of both the passive tranquilized listener and the active dancefloor denizen. Mischievous percussive splattering, playfully arpeggiated sonic energy and clarified stereo legroom are all integral elements of this dazzling interpretation, as it retains the unornamented, spatial candor of the original, while simultaneously instilling it with a current of what can only be described as voltaic charisma. In short, this tune is a powerful invocation to an inestimable ensemble of musical heritage: concurrent harmonic simplicity interleaved with melodic ascension make The Moody Boyz' remix a consolidated torpedo of euphoniously triumphant achievement and savvily creative coordination.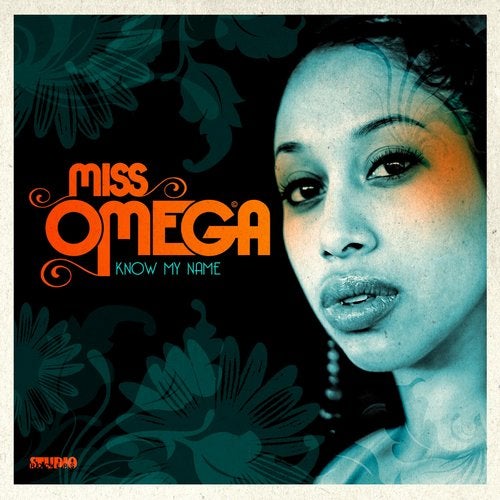 Release
Know My Name EP