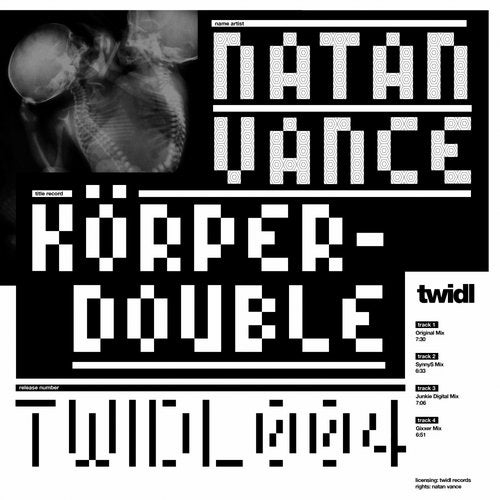 Twidl welcomes the Belgian 'Natan Vance' onto the label with a very interesting and varying remix EP.
After a 6 year break Natan went back to his techno roots still remaining that distinct dark edge!

Körper-double is a dark and atmospheric track with a subtle hypnotic touch!
Junkie Digital gives us a merciless remix with the hard feedbacked sound we've grown to love.
Gixxer also totally rocks his remix with his slow and spacy influence.
The SynnyS remix is filled with poly rhythmic sequences and brings a nice oldschool techno edge to this remix EP.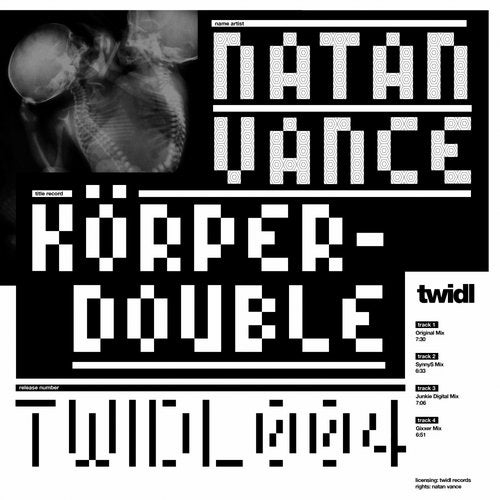 Release
Körper-Double