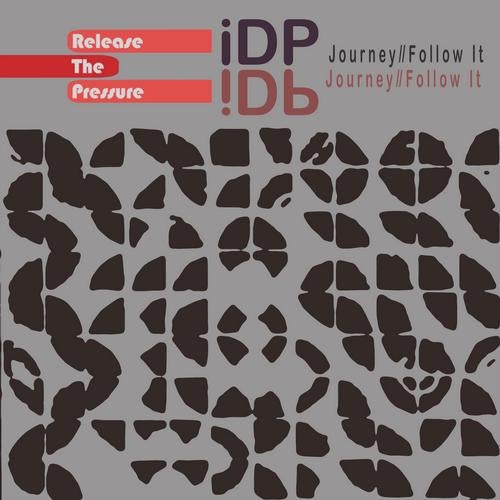 IDP's foray into club music production is testament to the fact that he is a natural tracksmith, and he's just getting warmed up with his debut EP "Journey // Follow It", a blend of old school sounds with a modern twist, this release will surly please the deep house crowd and anyone that appreciates rich textured sound.

Produced, mixed and arranged by Miguel Graca & iDP

https://www.facebook.com/releasethepressuremusiclabel

RELEASE FEEDBACK

- Danny Krivit - 718 Sessions / Body & Soul /
"like the Follow It (Miguel Graca Rub) the best"

- Danny Tennaglia - www.dannytenaglia.com
"thanks!"

- Fred Everything - sf / www.fredeverything.com
"Good stuff here. Reminds me of old 2020 Vision/Svek vibe. Graca is best sounding mix btw."

- Laurent Garnier - "It is what it is" Radio show (France- switzerland- Belgium) - & PBB (24/7 online ra /
"Ohhh yesssssssss ---- LOOOOVE THIS!!!"

- Andy Inland knights - http://soundcloud.com/inland-knights
"great ep:)"

- Mightykat - Pronto Musique / Dskonnect
"HOT STUFF"

- Stephane Lefrancois - Secret Music / LeMi
"Nice and chunky !"

- DJ Michael Terzian - Salvation From Sin on CJLO 1690 in Montreal/ Nu Bang Clan/ motionfm
"Dope package right here. Lovin the Old School vibe!!!"

- Tyler Stadius - Proton & Dinamo FM /
"Wow! Beautiful tracks here! They stand way out.
Thanks very much."

- Michael Fossati - www.spiritofhouse.com
"What an ingenious release oozing with an ingenious
truly melodious contemporary deep house sound..."

- Makossa - radio fm4 / vienna / Marcus Wagner-Lapierre aka Makossa
"Solid, deep vibes"

- Marques Wyatt - Vanguard/Hollywood / www.deep-la.com
"tight!"

- Tobias - Doppelganger// DPPLGNGRS Hottwerk Records / Hottwerk
"Really nice work - interesting stuff, support ;)"

- PepeSoup - m2o Radio / nasty fm / Pepe Soup
"Really in love with both version of follow it.. gonna play them on nasty.fm and m2o radio"

- Mark Stone - UDM Radio Show / www.udmshow.com
"fantastic!! full UDM Radio support from me"

- Ralf GUM - Germany / www.gogo-music.net
"Nice tune Journey"

- Mad Mats - Raw Fusion Club (Stockholm) / Local Talk Rec, Raw Fusion Rec,
"Nice release, all tunes got something. But I especially
like the garage vibe on the Gene King mix."

- Leri Ahel - Radio 808 / Leri Ahel
"Love both original versions, especially "Journey"."

- Monsieur Seb - Montreal, baby! / http://www.monsieurseb.com
"Great stuff! Definitely support Graca's mix!"

- Alex T - Montreal / soulfuldancemusic.blogspot.com
"IDP got it goin' on! The original mix of Journey has to be my favorite here. Will play loud!"

- Peter Lightburn - Cyberjamz / www.cynerjamz.com
"A strong to up and coming full support!"

- Luis Machuca - Friskybeat Music / www.myspace.com/djluisfriskybeat
"Nice release... "

- Clifford Brown - Salon Daome, Montreal, Canada / NightlifeMagazine.ca / mirrorballs.ca
"Gene King's remix is the one for me, timeless stuff with an excellent old school vibe."

- Trevor Walker - Mercury Lounge / Lifeboogie
"Pronto always has the dopest promos!
Support thank you"

- Nav Awaaz - Bombay Records
"Great Release.. will be on my playlists "

- DjPope - handzon radio / Motivation / www.pojirecords.com
"nice tracks will support"

- Kik - France / DJ_KIK (Univers DJ / Soulful Meeting / Paris-One Deeper / Emergence FM / Sweet Chic n Deep / Open Bar Music / Mercado Paralelo Music / Groove Session Radios Shows)
"Wonderfull, full support, on Groove Session Radio shows"

- Mono-Poly - Montreal / www.mono-poly.ca
"Miguel Graca remix for me! thanks for sending"

- Scott Whichello - Soulful Evolution
"Both mixes of Journey are doing it for me!! Follow it also has a nice deep vibe!! Really nice release!"

- Mauricio - San Francisco / Mauricio Aviles
"Nice dubby vibes"

- Peter Borg - Simply Salacious Parties/ Mi-Soul.com / www.simplysalacious.co.uk
"Every track on this is lovely! Feeling all the mixes - Def supporting. Thanks"

- DJ Reeplee - Paris, france / souventrecords.com / djreeplee.com / myspace.com/djreeplee
"Awesome! Full support !"

- Marcel Janovsky - Treibstoff/Gew%%uFFFDlbe (Cologne) / facebook.com/marceljanovskydj
"GREAT house music - love all tracks. send more like this. Thanks"

- BRUNO FROM IBIZA - IBIZA SONICA RADIO, ATZARO / www.brunoibiza.com
"nice track, deep and sexy"

- Edground - 99, 9 FM S%%uFFFDo Paulo / http://www.grooveland.com.br
"This is awesome release."

- Amir Javasoul - Paris / Montreal
"Follow it Original vibe is the cut for me. Thank you! will play and support!"

- Cesare Cera aka Black Mighty Wax - Caf%%uFFFD De Paris / Ex-Forno / Gru Radio / Radio International / www.myspace.com/blackmightywax
"Journey has something special...something to be played immediately. The rework of Miguel Graca is hot!"

- Andy Roberts - Event Promotions / Booking Agency / Mixed Signals Music
"Liking the Miguel and Gene King Remixes"

- djClarkee - Auckland , New Zealand. / my space.com djclarkee66
"smooth toons"

- Deli-G - Future Of House /
"One For Deep House Headz for sure"

- Motomasa - CFRO Vancouver, BC / www.artofbeatz.org
"another strong release... deep and a lil' techie, it's just the vibe I like. it'll probably get radio show play tonight. :)"

- DVW - wasserwerk club, europe / DVW (Dominik von Werdt)
"thanks for the great music!"

- Vincent.inc - House reviewer, DJ, A&R (Manuscript records) /bestdeephouse.blogspot.com
"Miguel Graca mix works for me."

- Moonstarr - CKUT 90.3 FM Montreal Canada / Public Transit Recordings / Future Classic Radio
"Nice and deep!"

- gvibes - pushfm / trippinrecords.co.uk
"exellent werk guys ...full support from me"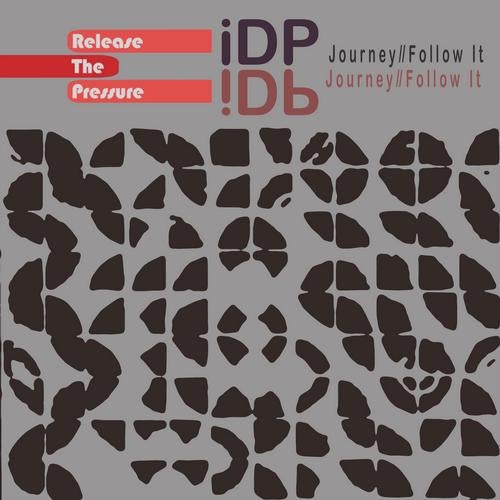 Release
Journey // Follow It