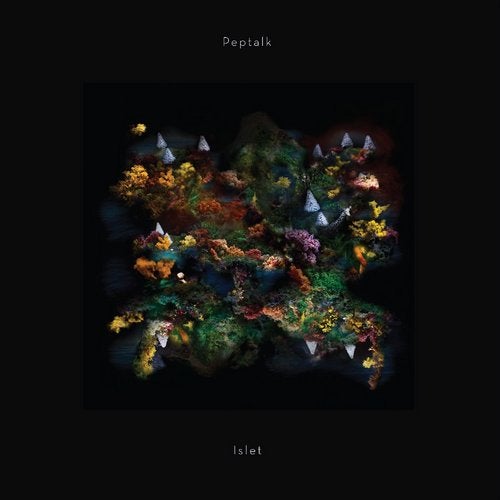 Peptalk is Michael Carter (electronics), Shayna Dunkelman (percussion)
and Angelica Negron (voice).

Many bands have an overarching concept for how they wish to
present their music. Peptalk have imagined a whole other world for
themselves - or at least, an island.

Drawing on their love of Exotica, J-Pop, Dub and the many variants
of electronic music, Peptalk's visceral music combines numerous
exotic instruments with lush electronic sounds and airy vocals.
They endeavour to create a hyperreal world both sonically and
visually by blending fragments of memory from their lives in Tokyo,
San Juan and Los Angeles.

Each member also plays with bands and artists such as Yoko Ono,
Xiu Xiu, Thurston Moore, Balun, and Tyondai Braton, but by
joining forces they create rich musical arrangements that are both
highly original and, crucially, highly accessible.

The concept for this, their debut album is derived in part from the sci-fi
and cyberpunk elements of Blade Runner, the haunting and mysterious
elements of Twin Peaks, and the surreal tropical vibe of Fantasy
Island. It touches on themes of solitude, escapism, and cultural curiosity
while drifting between intimate lyrical moments and dreamy ambient
sound textures.

The album opens with a fanfare in 'Panorama', a rich musical
arrangement of various percussion, accordion, strings, harp and
voice accompanied by layers of synths, samples and electronics beats.
In the beautiful, beguiling 'Driftwood', the lyrics express "the disappointment
of discovering that your heroes have feet of clay".

'Podesta' is their phantom island. Situated "1390 km west of Chile,
we've imagined a magical little land with colorful plants, pulsing
lights, giraffes, elephants, and pandas that groove together every
night". Right.... and in 'St Michael's Mount' you could be forgiven
for thinking that The Slits had come along to join the party.
'Locus', with it's Sakamoto-esque melodies brings us back to the
present and closes the album with another perfect demonstration
of how Peptalk are both thoroughly 'modern' yet imbue their music
with a strange sense of de ja vu for another time, another place.

Contact Info:
Website: www.homeassemblymusic.com
Email: info@homeassemblymusic.com

The album art for Islet is a photo of a tiny verdant world that
lives as a diorama inside an old fruit crate that Mike found
on the street. The diorama itself is hooked up to a computer that
controls numerous LED lights which have been carefully
installed below the worlds surface.

To accompany their live performances, this vibrant scene is
projected behind the band, creating an otherworldly effect that
envelops their audiences. The images from this mysterious
world have also been collaged into a music video for the
track 'Podesta'.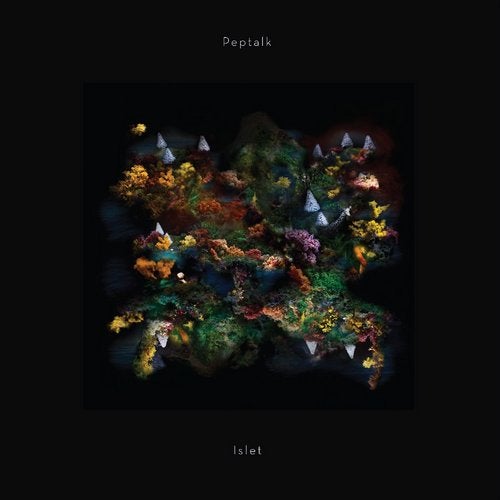 Release
Islet