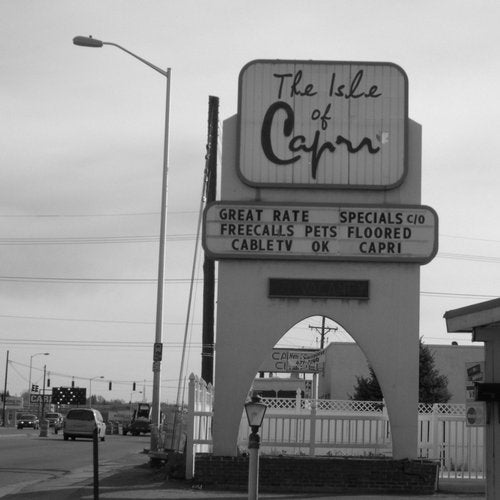 With The Isle Of Capri, English producer Floored Capri returns true to form with a collection of new tracks spanning a far wider breadth of styles than his 2010 debut L-Plates.

Largely instrumental, and typically sample-heavy, there?s a lot of the same warmth and character of the first record. Tracks like Storm?s End with its floating strings and beautiful lingering guitar, the beat-driven chaos of What The Hell, and A Smuggler?s Life with its charming radio jingle are all perfect examples of the creativity we?ve come to expect from the producer.

As the album unfolds, varying influences are clearly in evidence as he blends elements of garage, hip-hop, dub, electro and experimental breaks into a melting pot of haunting loops, dangerously addictive beats and ample portions of low-end. There is a deliciously darker undercurrent too and the album journeys to some far-off corners with tracks like Jesus As A Ninja, which skips effortlessly between multi-layered soundscapes and sparse broken beats.

The Isle Of Capri also sees the welcome return of long-time collaborator BeetRecca whose space-echoed guitar features on the eerily infectious Closer, and old friend and co-conspirator DJ Stuf makes his return appearance on Dead Man?s Chest, introducing the record with some of his trademark cuts.

This is an imaginative body of work from the rising producer, thoughtfully curated and lovingly crafted; a prime example of what can be achieved when a heavily sample-based work ethic is combined with clear futuristic vision and a genre-bending approach to producing electronic music.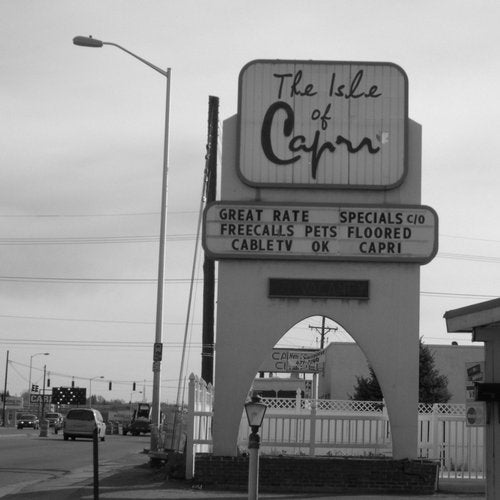 Release
Isle of Capri