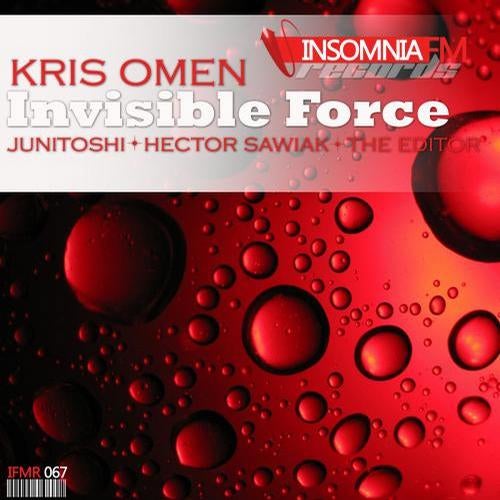 Release Date

2012-09-10

Label

Insomniafm

Catalog

IFMR068
There's something insidiously addictive about "Invisible Force"—its delirious percussive fever uncontrollably slips and slides around the stereo spectrum in a furious tantrum. Unapologetically ecstatic, it's the sound of Kris Omen trading in the measured tension-building of his earlier work for sheer gurning enthusiasm. What keeps it from getting lost in its own
obnoxious frenzy, though, is ear for pop-calibre vocal manipulation, which holds on tight even in the midst of a tornado.

Junitoshi leafs back to the Croatian house rulebook for his take, with a wandering, leisurely bassline and the lead vocal used only cursorily. It's intriguing, although stops short of really firing. Hector Sawiak and The Editor remixes have disturbing melange of evil synth melodies, growling stabs laser attacks, separate the hype from the bare-naked reality when
it comes to dance music, generated by the original that's the most difficult to resist.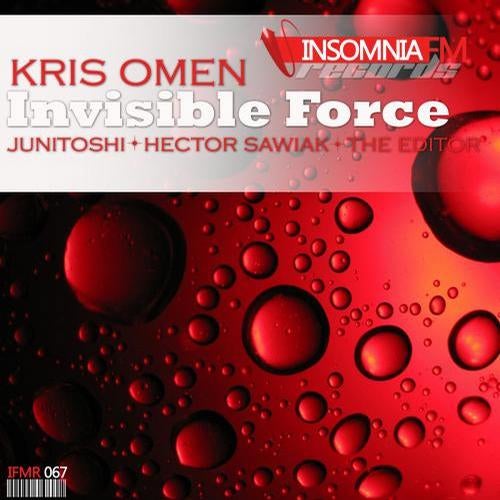 Release
Invisible Force
Release Date

2012-09-10

Label

Insomniafm

Catalog

IFMR068