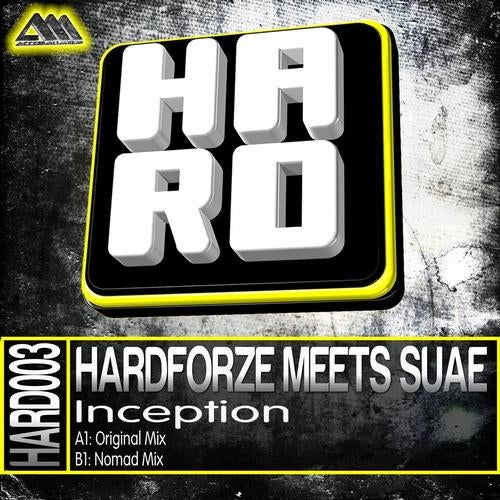 Release Date

2012-05-07

Label

H.A.R.D.

Catalog

HARD003
Track Information:

Another smasher from the H.A.R.D. stables! Hardforze teams up once again with Suae for this uplifting, banging acid anthem! The original mix was featured on Ministry Of Sounds MAXIMUM BASS CD compilation, along with the huge sounding NOMAD mix, both tunes are stand out and a must for any HARD DANCE lover! http://www.aaarecordings.com/artwork/H.A.R.D./003

Featured Track: Original Mix

The third release on the H.A.R.D. series from HARDFORZE! Inception is hard but uplifting, HARDFORZE teams up with SUAE once again to show there true music tallent! This tune has everything! Acidlines, huge bass, luscious pads, hardbass kicks and of course the huge main uplifting melody! Inception was also features on Ministry Of Sounds MAXIMUM BASS CD compilation series in Australia, grab this NOW!

Featured Track: Nomad Mix

NOMAD is on the remix duties this time around for H.A.R.D.! NOMAD is the biggest name going around the world with his unique blend of tough stomping Hard Trance! With all his tunes hitting the top spots on the charts, this is no exception with a killer intro acid and lead melodies, huge melodic breakdown and energy in the power riff! Another NOMAD hit!