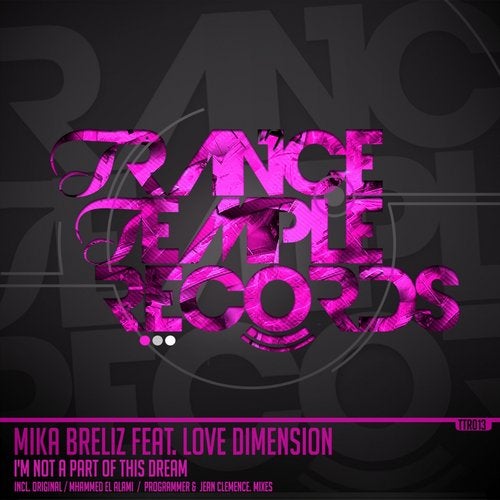 We are very excited to bring you back the talented vocalist (Love Dimension) with more tracks after their successful debut release on Trance Temple Records (New Era) which supported 2 times by the legend "Armin Van Buuren" and featured in 'A State of Trance - Future Favorite Best Of 2014'.

But this time they present their new anthem (I'm Not Part Of This Dream) with (Mika Breliz) Include 2 massive remixes from the young talents (Mhammed El Alami And Programmer & Jean Clemence).

The original mix is a perfect blend of club grooves with beautiful driving progressive elements and the massive melodic side with a catchy lead, a playful bassline and the angelic vocal that takes you to a high level of happiness.

(Mhammed El Alami) remix is a beautiful piece of art full of emotions with a smooth bassline, solid build, epic pads, emotional breakdown with a beautiful piano melody that takes you back to the golden age of the classic trance.

(Programmer & Jean Clemence) delivering a serious uplifting version to shows you the dark side of (I'm Not Part Of This Dream) with a powerful basslines combined energetic lead and with an epic breakdown followed by a sensational melody and a banging climax.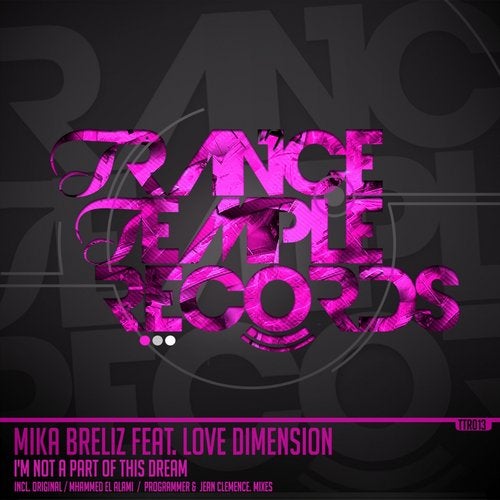 Release
I'm Not A Part Of This Dream