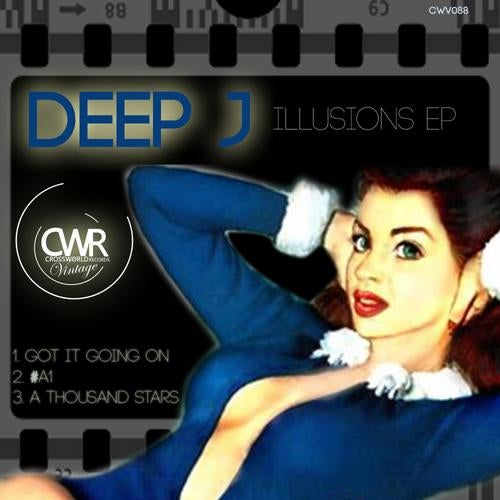 Illusions' is the resulting EP of over 7 months work. Deep J covers 3 different sub genres of House music within this, his 4th release on Crossworld Vintage records.
'A Thousand Stars' touches on the more electro side of House, using its echoic, reverb fuelled deep synth and bass hook combined with its soothing piano melody. The haunting vocal sample comes courtesy of Robert J Oppenheimer's iconic speech from 1965, regarding the first test of Atomic Bomb. Such a powerful and poignant quotation was the perfect foreground for a deep and moving backdrop of a track.
'Got It Going On' is a smooth deep house track that uses a vocal loop to add build up and drama to a moving synth sound that is coupled with a warm bassline. The words speak for themselves! 'OK, here we go, ready y'all.'
'#A1' is a feel good Balearic style song that feeds off the classic 808 State bird call sample. A mid set stomper, it peaks just when the rising synth meets the aforementioned sample at the breakdown. Imagine the sun setting over Ibiza harbour. '#A1' paints a beautiful picture of such an iconic image.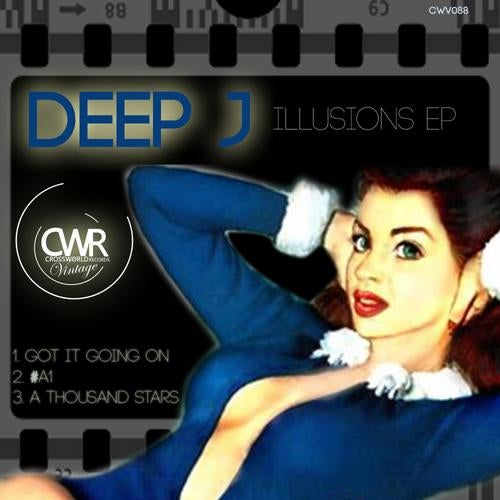 Release
Illusions EP